iPhone 11 Pro hands-on: That flagship feeling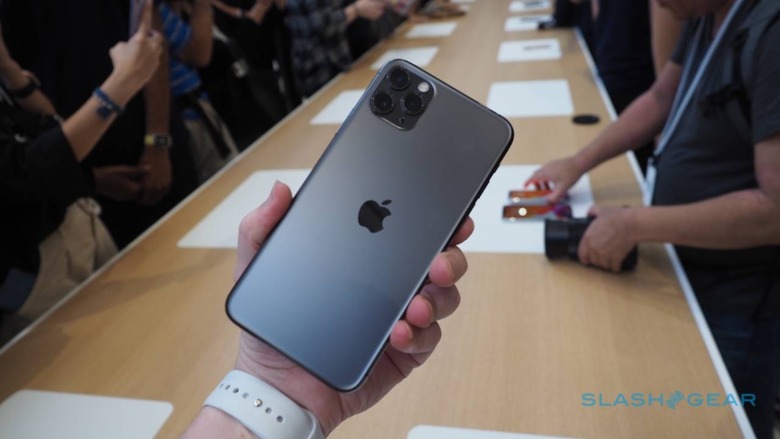 Familiar, and yet different. You notice the changes in the iPhone 11 Pro in your hand first, I found, and those who come to Apple's new flagship from an iPhone X or iPhone XS may discover it's their fingertips that observe the greatest changes in 2019. You can thank an all-new glass back for that.
Apple loves to talk about how much work it puts into crafting each part of its hardware, and how much effort goes into the design. Sometimes that attention really pays off, and the iPhone 11 Pro is one such example.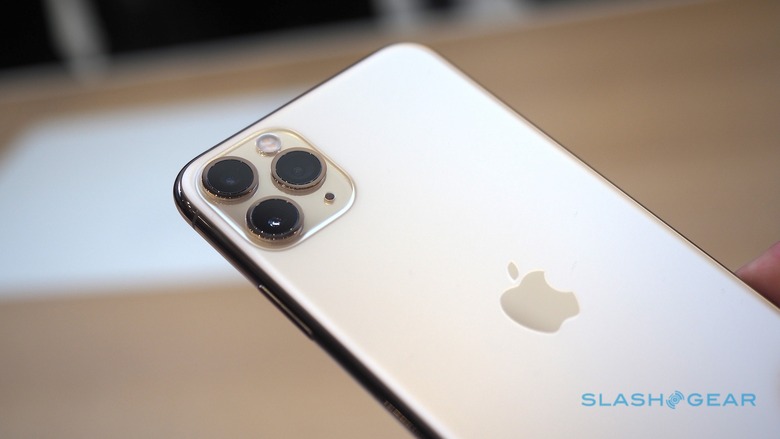 It's the combination of the glass – still required, since the iPhone 11 Pro of course includes wireless charging – and the matte textured surface applied to it, then the way the camera bulge rises organically in the upper corner. I have to confess, I wasn't feeling Apple's big square camera array when I saw the leaked images and renders. Even now, I'm not 100-percent a fan, particularly when you look at the iPhone 11 Pro next to the iPhone XS Max.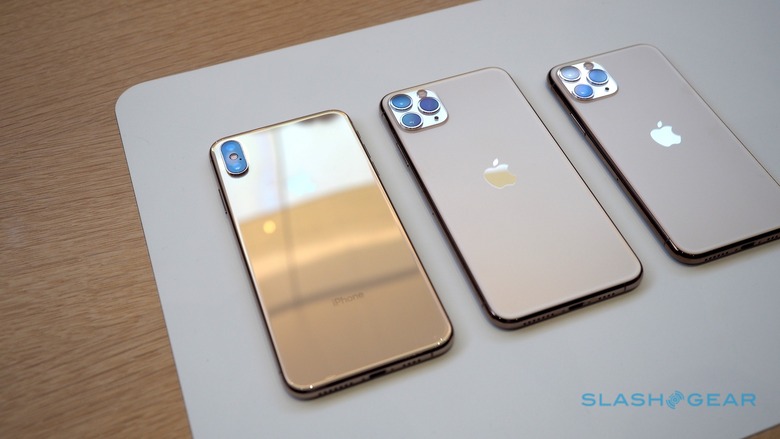 Still, it's easier to accept the aesthetic necessities when it's constructed so expertly. Had the camera bulge been grafted on, it would've felt clumsy; by growing it out of the glass as a whole, it's not necessarily pretty but it does feel intentional. Combined with the easier grip of the new texture, it feels far more changed than it looks.
That's not to say Apple hasn't done anything else new, mind. Flip the iPhone 11 Pro over and the new display is blockbuster bright. 5.8-inches on the 11 Pro and 6.5-inches on the 11 Pro Max. Apple's demo area with its bright lights can be cruel on subpar panels, but the new flagship's screen (unsurprisingly) holds up to scrutiny.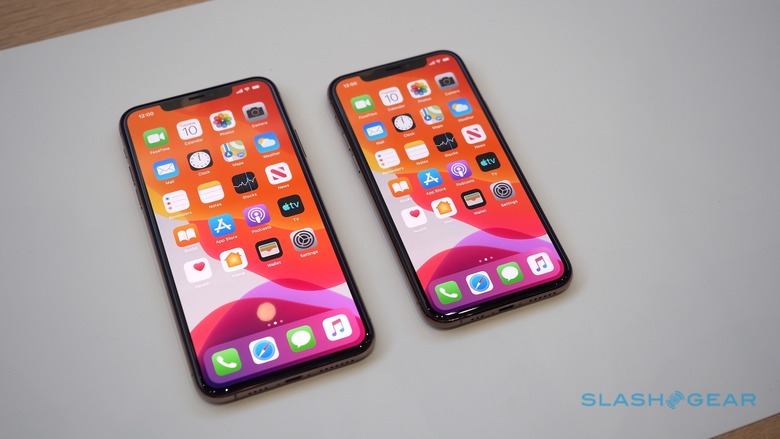 It's the cameras that most will be interested in, and which Apple is obsessed with in 2019. You still get a 2x optical zoom and a regular wide camera, but now there's an ultra-wide camera bringing the count up to three. Switching between them is intuitive: there's an array of three buttons to tap between in the slightly redesigned camera app. Or, you can hold your finger down and drag up and down, and get a more dial-like UI instead. It's very easy to get to grips with.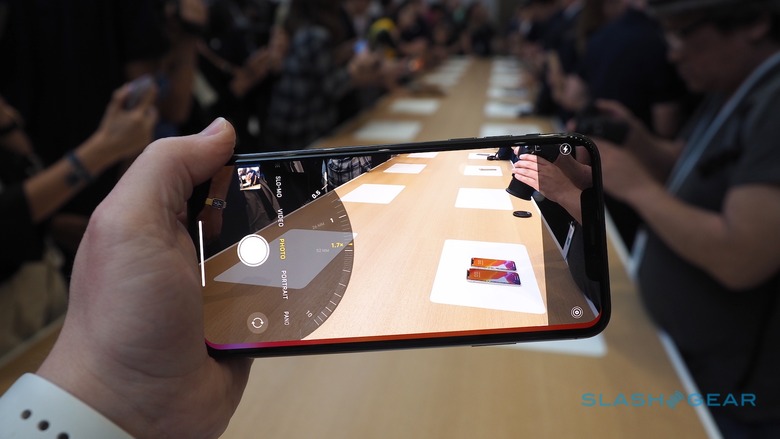 Indeed, it's the little details that I found most pleasant at first. Being able to hold down the shutter button in photo mode and start a video recording, for example; dragging it off to the right locks it into video mode proper, without interrupting the recording. Swipe the button left, meanwhile, and you get burst photos. Apple's Night Mode will take some low-light experience to see how well it holds up to, say, that of the Pixel series, but you'll at least be able to turn it off manually if you don't want the results.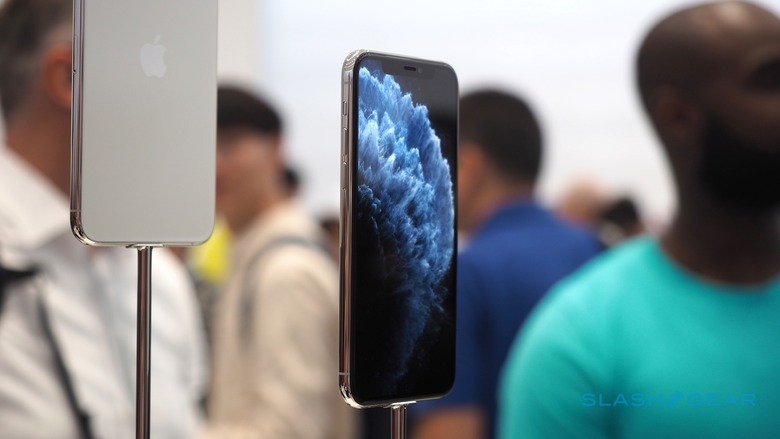 Parity between video and stills is another area of focus for 2019. It's fair to say that video has lagged a little behind in terms of raw features so far; not exactly underwhelming, but lacking some of the bells and whistles iOS brings. iOS 13 combined with the new A13 Bionic chip will give far more flexibility in how you can shoot video, facilitated undoubtedly by the sheer extra bump in performance.
My big question is whether this is all worth $999 and up. I don't know if I'm inured to the new-normal in price tags for flagship smartphones, or just resigned to it, but there's no denying that these are expensive phones. The iPhone 11 seems much closer to the iPhone 11 Pro than the old iPhone XR was to the iPhone XS, which assuages some of that pain. Nonetheless, there's no escaping the fact that a top-tier phone is really going to cost you these days.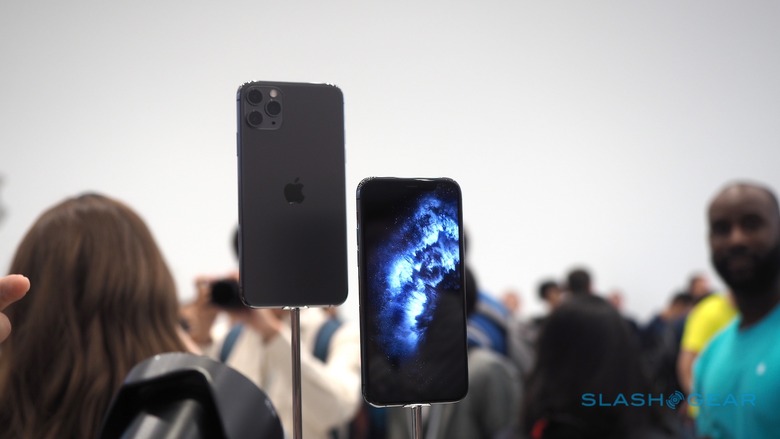 If you're a keen photographer – and all the research suggests most phone-buyers count camera abilities among their primary motivations when buying a new smartphone – then the iPhone 11 Pro and iPhone 11 Pro Max may indeed prove worth the money. 4-5 hours of extra battery life over their respective predecessors is nothing to sniff at, either. I'll be looking forward to checking all that out in a full review soon.