IPEVO Kaleido R7 digital photo frame can flip vertically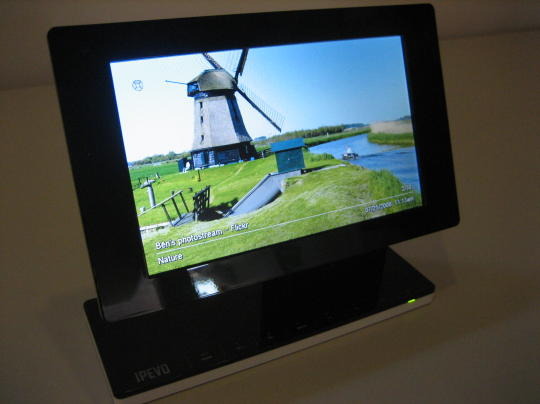 There are a lot of digital photo frames out there. However, many lack style and just don't look all that nice sitting on the bookshelf. But IPEVO is trying to remedy that problem with their Kaleido R7. 
This digital photo frame relies on WiFi for transferring photos to the device, so there's no need for an SD card. You can store up to 512MB worth of photos on the frame, as well. A remote control is included so you can organize and make playlists out of your photos for customized displaying.
The 7-inch display has a 800x480 resolution. There are touch-buttons along the frame's base and you can even flip the frame vertically to show non-landscape photos as well. The frame comes with software that's both PC and Mac compatible and will be officially announced at CES in January. An official price is not yet known, but expect between $199 and $249.
[via Crave at CNET]