Apple has officially unveiled iPadOS, a change to the iOS experience for the iPad. The system features a redesigned home screen alongside improved multi-tasking capabilities and new support that greatly improves the device's usefulness for professionals. There's a lot of be excited about, particularly the newly announced support for USB thumb drives, SD cards, and importing directly into Lightroom.
In addition to offering support for SMB file sharing natively, as well as iCloud folder sharing, iPadOS enables users to directly plug in a thumb drive for transferring files. The same is true for plugging in a USB SD card reader. The new support greatly improves the iPad Pro's usefulness as a slate for getting work done.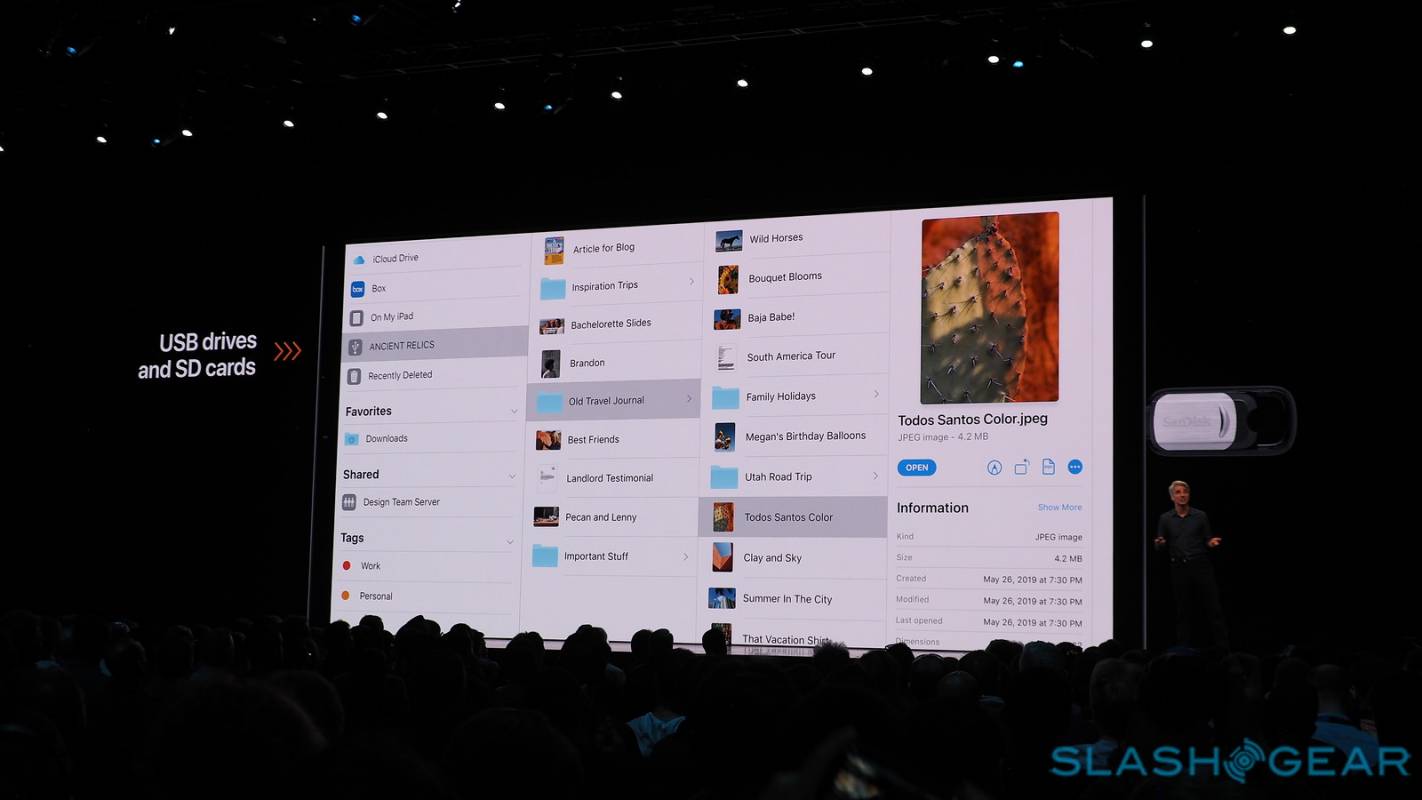 In addition to support for USB-C thumb drives for transferring files, Apple says that iPadOS enables users to directly import images directly into Lightroom. The support speeds up the workflow for mobile photographers who use the tablet as an on-the-go alternative to the MacBook.