iPad Stealing Up to 50% of Laptop Sales, According to Best Buy CEO [Update]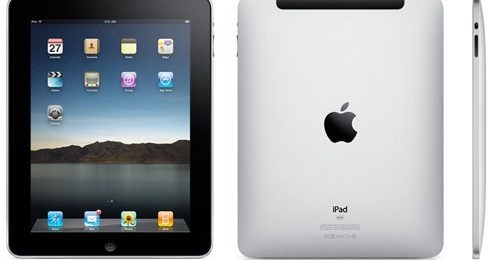 With the iPad launching in China, we can safely say that the tablet device from the Cupertino-based Apple is everywhere. And, the sales numbers match that. The success of the iPad has lead companies all over the world to race for the next killer tablet. The iPad killer. We've seen Samsung's recent contender, even compared the two, but it looks like the combination of the Apple logo, with the ease of use in iOS, has lead people all over the world to turn more towards the tablet device, rather than even a laptop. And, according to Best Buy CEO Brian Dunn, it's cannibalizing sales of the laptop, at least within Best Buy.
Dunn informed The Wall Street Journal that the iPad has literally been cannibalizing the sales of laptops by nearly 50% within Best Buy locations. He went on to mention the ups and downs of the rest of the store, but the main focus is that the iPad, in all of its tablet "limitations," is still managing to steal quite a bit of thunder from the laptop market.
Beginning September 26th, Best Buy will begin allowing sales of Apple's tablet device in all of its 1,093 locations in the United States. That will probably only make the tablet sales increase. Best Buys will be offering both the WiFi-only and WiFi+3G models.
[Update] Well, apparently Best Buy's CEO was misquoted, and the WSJ "grossly exaggerated" what Dunn actually meant. Below, you'll find the official statement from Best Buy. It looks like tablets are indeed a popular market, but they aren't taking over the world, or cannibalizing sales. Yet."The reports of the demise of these devices are grossly exaggerated," Dunn said. "While they were fueled in part by a comment in the Wall Street Journal that was attributed to me, they are not an accurate depiction of what we're currently seeing. In fact, we see some shifts in consumption patterns, with tablet sales being an incremental opportunity. And as we said during our recent earnings call, we believe computers will remain a very popular gift this holiday because of the very distinct and desirable benefits they offer consumers. That's why we intend to carry a broad selection of computing products and accessories to address the demand we anticipate this season."
[via iClarified]