iPad prototype appears on eBay with dual 30-pins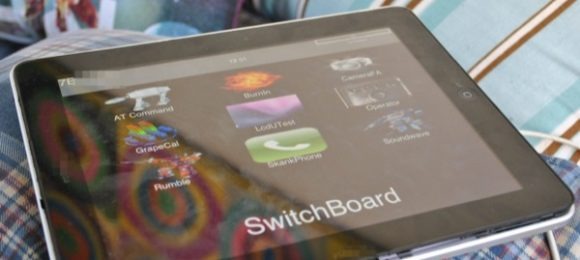 Your one and only chance to own an official landscape-oriented iPad may be here, ladies and gentlemen, ad an eBay seller has one that they want to unload on you. The auction appeared in the last 24 hours with not one, but two 30-pin dock connectors, one in the normal position, the other on the long end of the tablet. This device seems to confirm the validity of the original dual-port iPad cases that popped up before the original iPad was released in 2010.
This device has 16GB of storage and is in near-working condition. In effect, this was supposed to be a tester device for Apple, it seems, but never made it past the viewing floor. The internal parts are said by the seller to be prototypes, each of them except for the battery which was removed for one reason or another before being whisked away into the wild where it rests now. There's also no securing clip to hold down the device's display flex cable and the touchscreen is "sporadic" as it's noted – not the best tablet in the world if you're looking for a working device, shall we say.
The iPad is one of the most iconic devices in mobile history, certainly setting the stage in many ways for our modern mobile world of many device screen sizes. Because of this, you can expect two things – first, that the auction will go up past its current sale price of of $4,800. Second, that Apple will demand that this device be returned to them where it will be swiftly destroyed. Buyer beware, this may not be the most legal of situations – no guarantees!
[via AppleInsider]