iPad Pro Smart Keyboard could soon have backlit scissor keys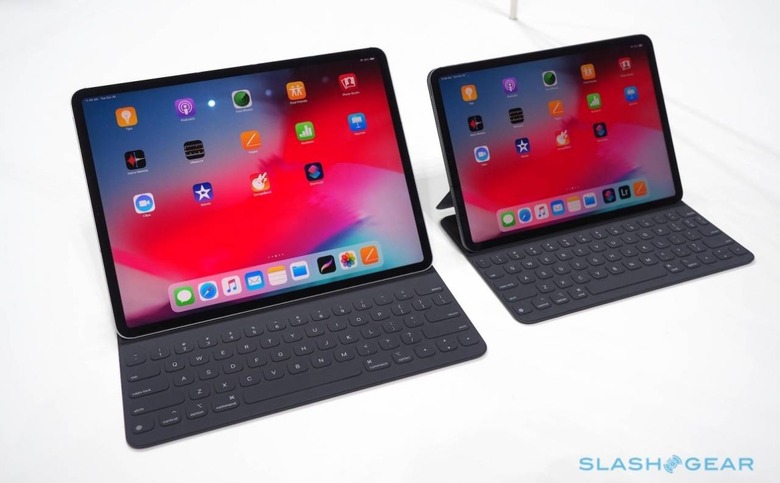 Forget the AirPods and the Mac Pro Cheese Grater. Apple's most reviled product may not have been a distinct product but a component instead. Fortunately, it seems that the company is ready to put its butterfly switches behind it and is spreading the good news of good old scissor switches. In fact, it may even spread that to a rather unexpected recipient, the iPad Pro. Hopefully not before it comes to other MacBooks first.
Dubbed the Magic Keyboard, partly because of its similarity with the external Apple keyboard of the same name, the new MacBook Pro 16's keyboard was pretty much Apple's unspoken admission that its butterfly switches were a huge flop. So far, the reception of the new scissor keys has been completely positive, which only makes MacBook owners even more impatient for new models.
The MacBook Pro 16 is, so far, Apple's most expensive offering to date so, naturally, buyers are waiting for the company to release new MacBooks with the new-old keyboards. All 2020 models are expected to have that Magic Keyboard but Digitimes will have them hoping it will happen in the first half of the year. The first recipient is expected to be a refreshed 13-inch MacBook Pro perhaps as early as March.
A bit more interesting is the publication's news for iPad Pro fans. Apple's pro tablet will apparently not only get a new Smart Keyboard with scissor switches, but it will also have "glowing keys", a.k.a. backlighting.
That is a rather significant departure from Apple's previous Smart Keyboards and it remains to be seen how thicker or heavier it will be because of that. Then again, Apple is known for pushing the boundaries in the name of thinness, which is precisely how it ended up with the butterfly switch fiasco in the first place.