iPad Pro might be late, stylus, keyboard sold separately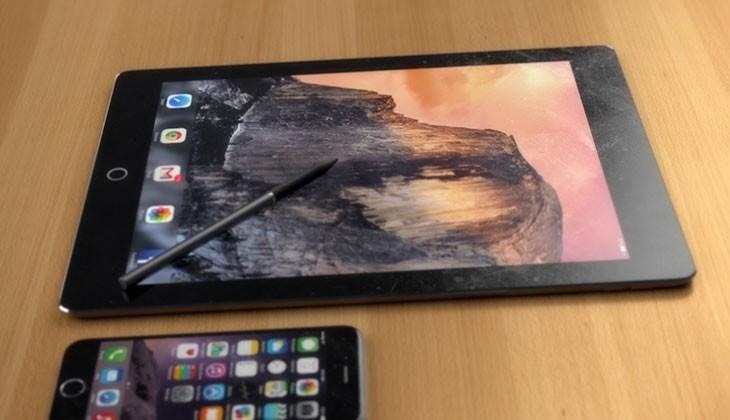 We're just counting days, nay hours even, before Apple takes to the stage this week. And while many eyes are on the iPhone 6s and the Apple TV, which will hopefully make a grand entrance this time, there is definitely a lot of room left for the big iPad Pro. So much room, in fact, that we're still hearing last minute details about Apple's stylus-enabled and largest tablet ever. And it's a sort of good news, bad news deal, with some of the information proving a bit disappointing.
Let's start with a bit of the good news. Starting storage for the iPad Pro is noted to be 64 GB. Given that this is a device targeted mostly at professionals and the enterprise, more space isn't that surprising. There will even be a 128 GB model for more storage. Of course, the downside to that is that the iPad Pro will have a significantly higher price tag.
It might well be worth it if the specs of the giant tablet are consistent with the rumors. The 12.9-inch screen is described to be a monster, and in a good way. Aside from Apple's track record in quality screens, the size also allows for two full-sized iPad apps to be displayed side-by-side in multi-window mode. The processor is also said to be a new A9X, which is naturally expected to run circles around the previous iPad generation's A8X.
Now for the bad news. The Force Touch stylus that is probably one of the more interesting points to the iPad Pro won't actually be included in the box and has to be purchased separately. Same with the keyboard, which is said to come in two variants, a regular Apple Wireless Keyboard and one that doubles as a case. Given that Apple practically never ships accessories with its devices anyway, that's not exactly shocking. But it does sound vaguely familiar to how Microsoft has been selling the Surface tablets, a practice which it has been criticized for.
Here's another similarity. The iPad Pro is expected to cast somewhere around the $1,000+ range. Again, for the tablet only. And the last bit of bad news. We might hear about the iPad Pro this week and pre-orders might kickoff next month, but there might be some delays regarding shipping schedules, and the giant tablet might not arrive until late November at the earliest.
VIA: 9to5Mac