iPad Pro, iPhone SE 2, new MacBook on tap for 2020 says Kuo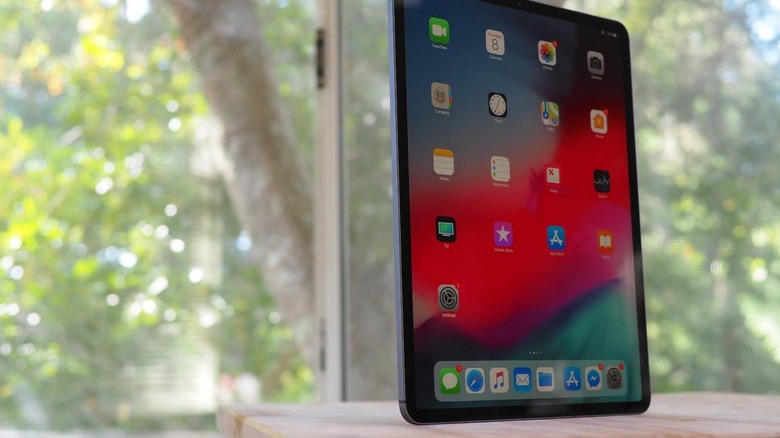 It sounds like Apple is going to have a big 2020 ahead of it, if analyst Ming-Chi Kuo's predictions are anything to go on. The analyst today predicted three new devices from Apple in the new year, including an iPad Pro with a souped up camera and, at long last, a new entry in the iPhone SE line. Those two devices could be joined by a MacBook refresh, so if Kuo is right, Apple will be covering a lot of different product lines with new releases in 2020.
Starting right off with Kuo's prediction concerning the new MacBook, Kuo said in a note today (as reported by AppleInsider) that he expects a new 16-inch MacBook with a scissor mechanism keyboard to launch in the second quarter of 2020. That would put its release somewhere in the range of April to June, so this refresh could come around the bend pretty quickly.
As far as the iPhone SE successor is concerned, Kuo has some encouraging predictions and some discouraging ones. He thinks that the iPhone SE 2 will use Apple's A13 processor paired with 3GB of RAM, but he also predicts that it'll look closer to the iPhone 8 than it will the original SE. In other words, those looking for a true 4-inch iPhone might find themselves disappointed with the iPhone SE 2.
Finally, we have that iPad Pro refresh, with Kuo predicting new devices sporting 11-inch and 12.9-inch displays. Kuo expects the camera on the new iPad Pro to be outfitted with a 3D time-of-flight sensor, which can help it when it comes to autofocus and augmented reality applications. Kuo also thinks that the new iPad Pros will be outfitted with an Liquid Crystal Polymer soft board, a change Apple is making in anticipation of outfitting iPad Pros with 5G. Don't get too excited about that just yet, because Kuo doesn't expect to see iPad Pros equipped with 5G until we're into 2021.
In addition to all of this, Kuo also predicted today that Apple will launch a set of AR glasses sometime in the second quarter of 2020, putting it in close proximity to its new MacBook. We'll see how everything plays out, but it's clear that Kuo is expecting Apple to have a big 2020, despite the fact that he seemingly didn't say when Apple would launch the new iPad Pro and iPhone SE 2. Stay tuned.