iPad Pro 2nd gen shown off in sketchy photos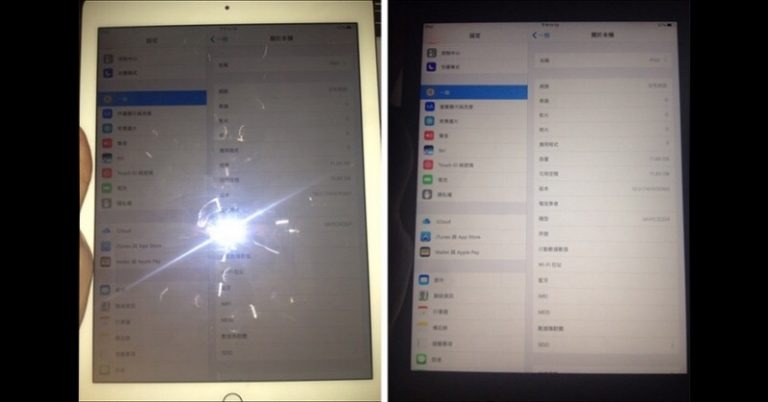 It's almost believable that, in a few months, the 12.9-inch iPad Pro will already be a year old. Given how the concept of a gigantic iPad, not to mention one that works with a dedicated stylus, still hasn't fully sinked into everyone's consciousness, it still feels too new to warrant a successor. And yet, one might already be announced in two month's time, keeping in step with a traditional annual cadence. That is, if this latest rumor, completely with alleged photos, of the next giant iPad Pro is to be believed.
The first iPad Pro is perhaps everything that the late Steve Jobs never envisioned an iPad to be. It was huge in relation to its older siblings. And although it technically didn't require one, its essence is uniquely tied the Apple Pencil, to a stylus. And yet the iPad Pro resounded with not a few customers, especially in the creative fields. Has it managed to replace laptops? Hardly. But that doesn't seem to be stopping Apple from preparing for a second round.
Truth is, no one can be sure how accurate these photos are. The model numbers are definitely nothing anyone has seen before. Without some context, we can't even tell how big this tablet is. All we can be certain of is that the photos show a tablet running on iOS 10 beta. And, amusingly, has only 12 GB of storage, suggesting a prototype instead.
But if Apple did come up with a new iPad Pro, what would it have? There has been very few rumors about a new model so far, so we can only surmise Apple will bring the larger tablet up to snuff with the 9.7-inch iPad Pro, which, hopefully, means True Color display and a better iSight camera. Whether or not it finally gets a 3D Touch display remains to be seen, though Apple hasn't shown any movement towards that. What the new iPad Pro could have, instead, would be an improved Pencil just as we've seen in some patent filings. Or at least one could hope.
There are now rumors that Apple might announce this new iPad Pro in September, given how production is also rumored to start that month. If so, it could mean yet another delay for new Macs and MacBook Pros, which are already long delayed and in desperate need of a refresh.
VIA: Apple Insider