New iPad Pro 2018 official with USB-C, Face ID, flat sides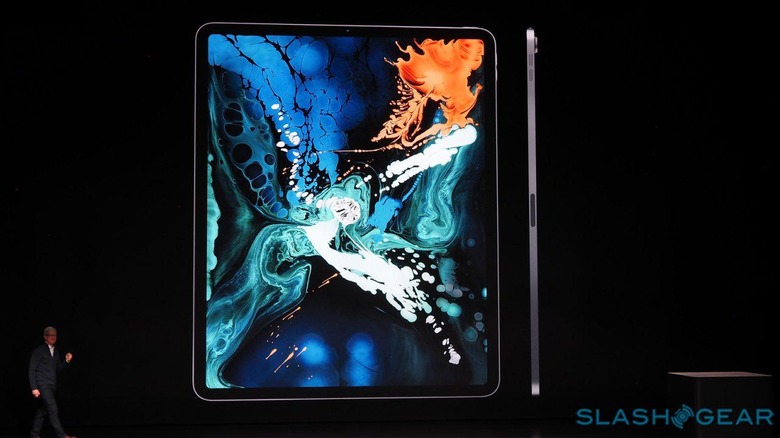 Today Apple revealed a newly redesigned iPad Pro for 2018 with no home button and USB-C on its bottom. The Apple Pencil magnetically sticks to its side, and there's a giant camera on its back. This iPad Pro comes with some rather interesting sharper edges than previous iPads, and it's got an LCD up front that covers more of the front side than any iPad before – there's still a bezel, but it's smaller than it's been in the past.
"iPad Pro delivers so much capability to our users, and we are amazed at the creative things they have done with it." said Apple CEO Tim Cook. "Today, we're announcing an all-new iPad Pro that's going to push what you can do on iPad or on any computer, even further."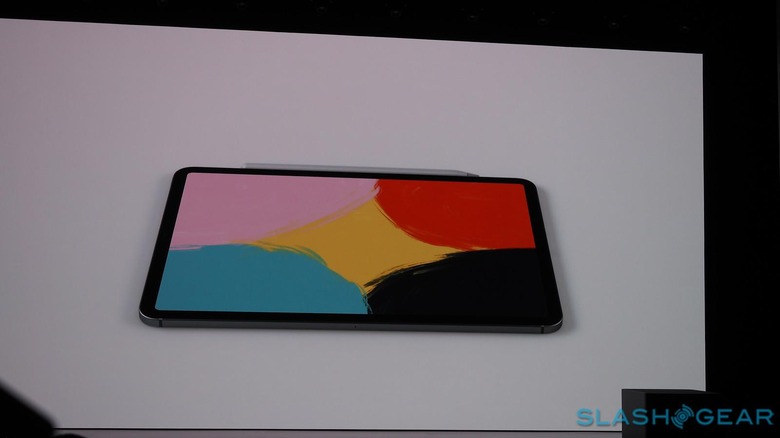 "Narrow border let us take a fresh look at iPad Pro display sizes," said Jon Ternus, VP of hardware engineering for Apple. This new set of iPads has a different set of sizes. The smaller version has the same size as the previous smaller iPad with 10.5-inch display, this time with an 11-inch display. That has 2388 x 1668 pixels, 3.98 million pixels that is, with 264 PPI.
The larger iPad has a smaller body with the same size display as the previous model. This larger model is 15% thinner than before at 5.9mm instead of 6.9mm. Both versions of the iPad Pro now come with Face ID. Oddly, Ternus decided to suggest that the Face ID system makes this "more secure than any tablet or any computer."
This new set of iPads has the iPhone X gesture system and an array of cameras and sensors. There's a proximity sensor up front, flood illuminator, dot projector, infrared camera, dot projector, and two ambient light sensors. Inside is an A12X Bionic processor and 1TB internal storage.
"A high-performance computer deserves a high-performance connector," said Ternus. He was speaking about USB-C. This connector supports 5K displays, data accessories, docks, musical instruments, and "you can connect to these data accessories and cameras at the same time."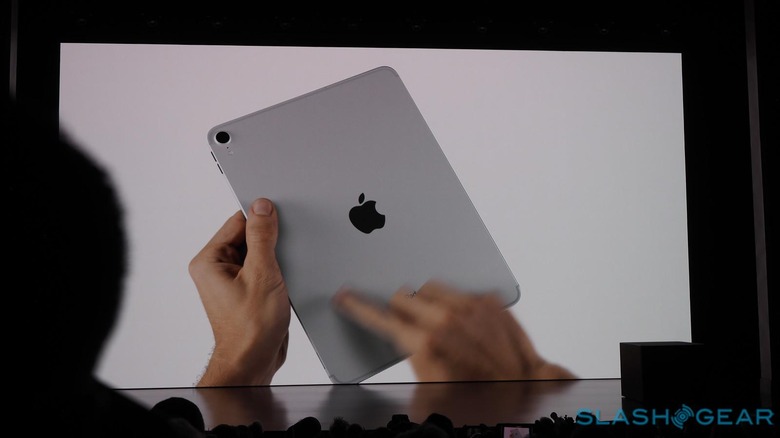 With this iPad was revealed the new Apple Pencil for 2018. This Pencil charges wirelessly and sticks to the side of the iPad Pro magnetically. "Because it's always charging, it's always ready to go when you need it," said Ternus. This pencil has one flat side.
There's also a new Smart Keyboard Folio. On this, Ternus commented, "No other device can adapt to your needs the way iPad can." It's slightly different than the keyboards for the iPad Pros of the past – you'll see soon enough what that means for your fingers.
The new iPad Pro 11-inch model will cost $799, while the 12.9-inch model will start at $999. There's also a slightly more traditional-looking iPad Pro with a 10.5-inch display and new innards set to be available (with Touch ID and no Face ID) from $649. These iPads will be available for order starting today, and will be in stores on November 7th.