iPad Pro 10.5 accessories: why you need these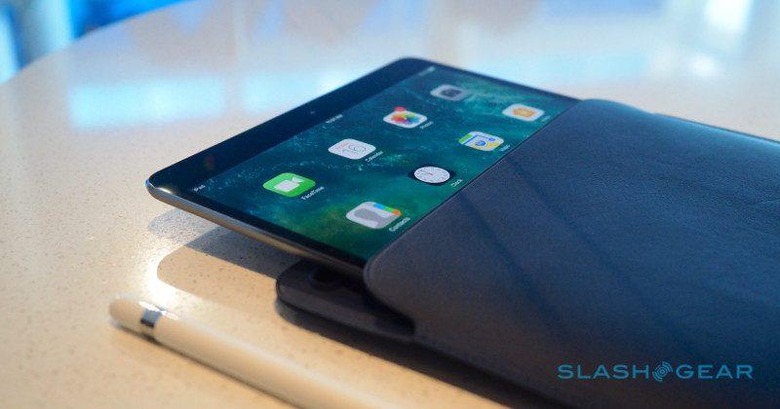 The totally new 10.5-inch iPad Pro is the new darling in the tablet market, eclipsing even its larger contemporary. Sure, the iPad Pro 12.9 is an upgrade over its predecessor, but the 10.5 model is praised for hitting the Goldilocks size of being "just right" for creativity, productivity, and portability. But an iPad Pro alone does not productivity make. As capable as it is, the iPad Pro 10.5 needs a few buddies to deliver the best experience. Here are some of those best buds you can call on and why you'd want to have them by your side.
Apple Pencil ($99)

The Apple Pencil was made for the iPad Pro and the iPad Pro for the Apple Pencil. While there may be some reasons you'd still buy an iPad Pro even without a stylus, the newest and cheaper 2017 iPad might serve you just as well without burning a hole through your wallet. The Apple Pencil is part of what puts the "Pro" in the iPad. It is more than just for making art and definitely for more than just poking at apps. Especially with the upcoming iOS 11 version of Notes, you will no longer have to worry about not having paper and pen on hand when you quickly need to jot something down.
Apple Smart Keyboard ($159)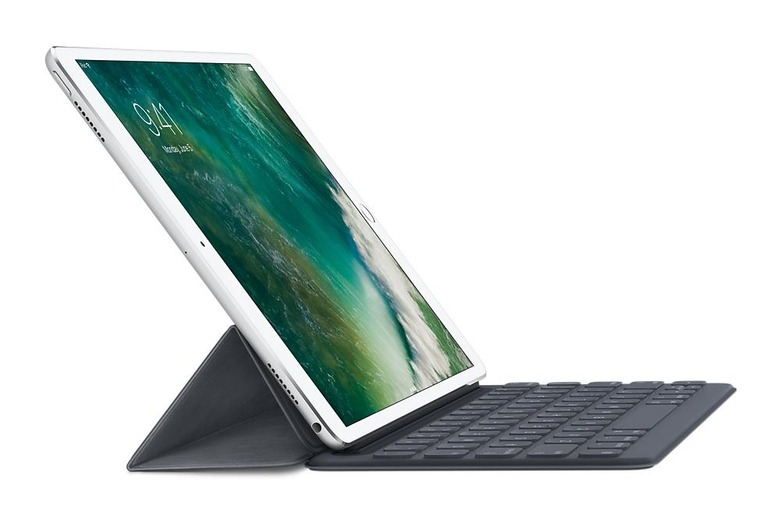 Keyboards for iPads have existed as long as iPads have existed, but all of them share a common feature and limitation: a Bluetooth connection. Sure, you can use any old portable Bluetooth keyboard when you need it, but that means yet another device whose battery you have to worry about, not to mention the sometimes finicky connection. The iPad Pro has Smart Connectrs for a reason, and that reason is the Smart Keyboard. Slim, lightweight, and comfortable, Apple's official iPad Pro keyboard may not offer the best angles or rock solid stability on your legs, but it gets the job done any time and can easily get out of the way when yo don't need it.
Pen & Quill Case with Apple Pencl Holder ($129.95)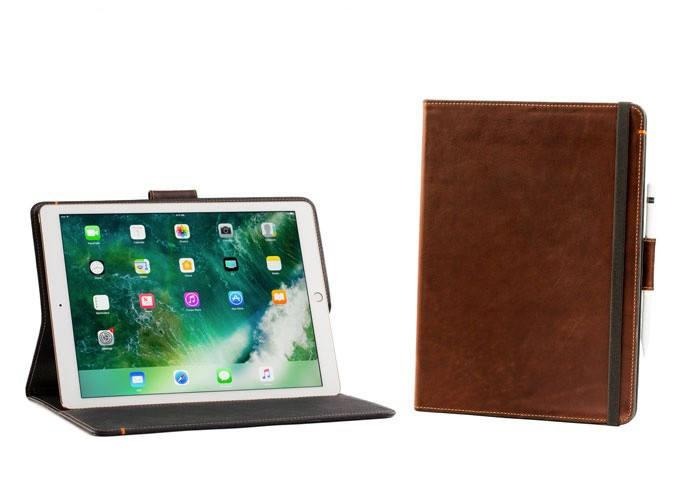 The one thing the Smart Keyboard isn't reall smart about is protecting the back of your iPad Pro. If you're going to cover up something premium-looking, you might was well use something just as premium-looking. Pen & Quill is one of the more popular accessory makers whose brand has become synonymous with stylish quality. Its Oxford Leather case, in particular, gives the iPad Pro the semblance of a premium paper notebook. Plus it has a pen loop to keep your Apple Pencil tucked in when not in use and it's compatible with the Smart Keyboard.
Belkin Case + Stand for Apple Pencil ($29.99)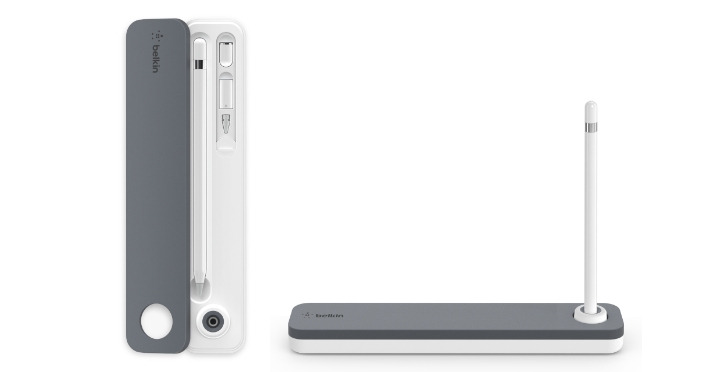 One of the biggest complaints about the Apple Pencil is that Apple didn't provide a way to keep the stylus safe and secure when not in use, like a silo or even a pen loop. What Apple itself doesn't provide is always an opportunity for others to step in. Belkin's Case + Stand makes it case, pun totally intended, by not only being a carrying case for the Pencil and its removable parts but also as a stand to keep it within easy reach when you are using it.
Logitech Slim Combo ($129.99)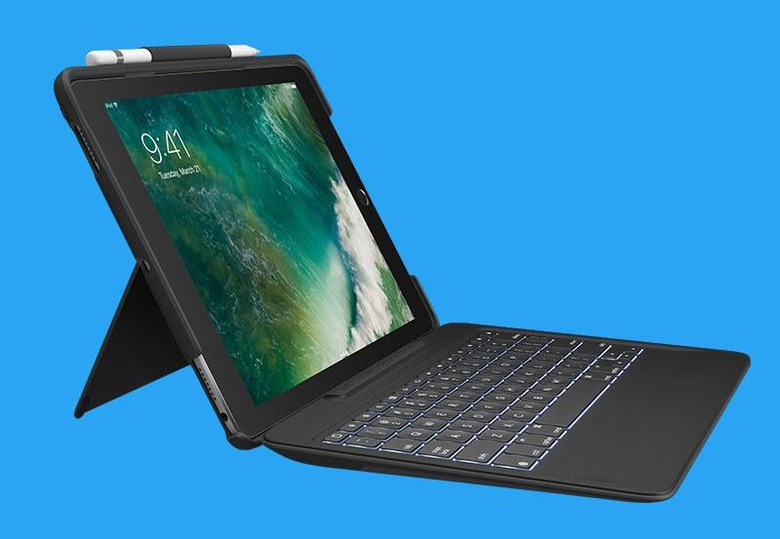 Smart Keyboard, Leather Case, and Pencil Case. These three might already cost you a fortune. Wouldn't it be nice to have all three in one? You might, then, favor the Logitech Slim Combo. It's a folio case that protects the back of your iPad Pro and already includes a loop for your Pencil. But the real star is the detachable keyboard. It is one of the few that takes advantage of the iPad Pro's Smart Connector for both data and power. It has, however, one feature that Apple seemingly refuses to put on any Smart Keyboard: backlighting. That alone might make this accessory a must-have for some users.
Moxiware Apple Pencil Charging Dock ($29.95)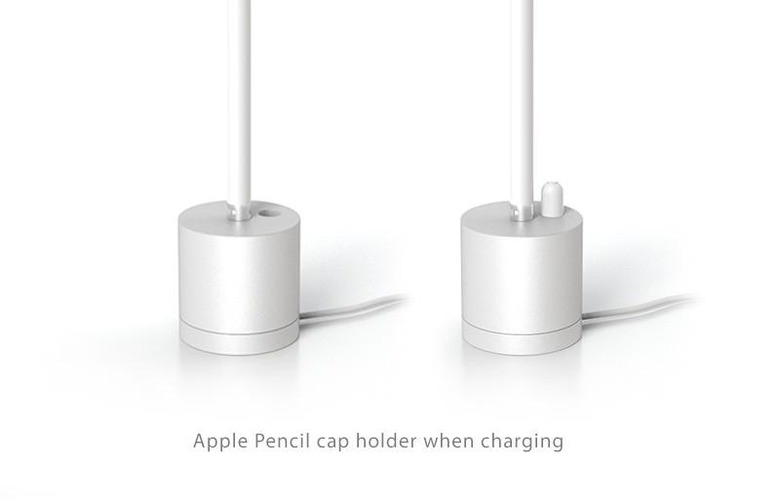 Whether or not you carry your Apple Pencil in a case or in a loop, sooner or later you will need to charge the thing. This is where the actual biggest complaint about the Apple Pencil comes in, the way it ridiculously attaches to an iPad to charge. Fortunately, accessory makers have again come to the rescue. Moxiware's Apple Pencil Charging Dock is a stylish-looking cylinder that lets you not look insane while charging the Pencil. There's no escaping the fact that you will have to plug the Pencil in upside down, but compromises have to be made. At least when done charging, it can act as a regular Pencil holder. It also conveniently has a place for the Pencil cap when you're charging.
Apple AirPods ($159)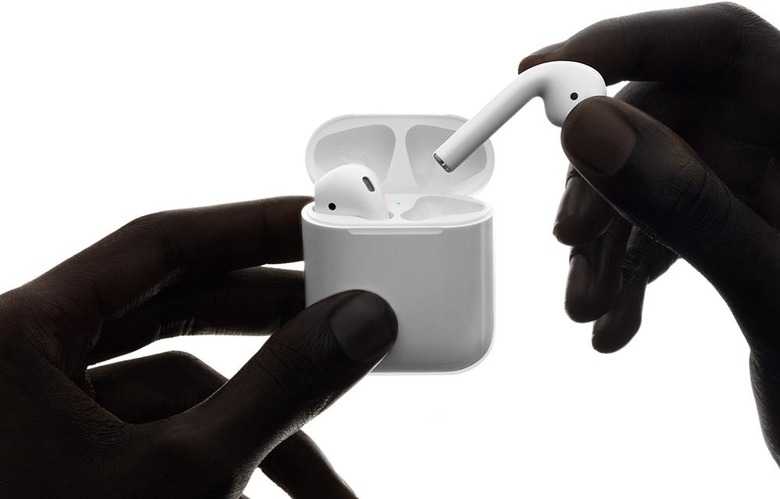 Why AirPods? Because you won't always be able to enjoy the iPad Pro's four excellent speakers everywhere all the time. Sometimes, you might need or want some personal time with your music and videos. Sure, the iPad Pro still has a headphone jack, but there is something to be said of these Bluetooth earphones' quality and easy of use.
Anker PowerCore+ 20,100 mAh Portable Charger with USB-C Port ($65.99)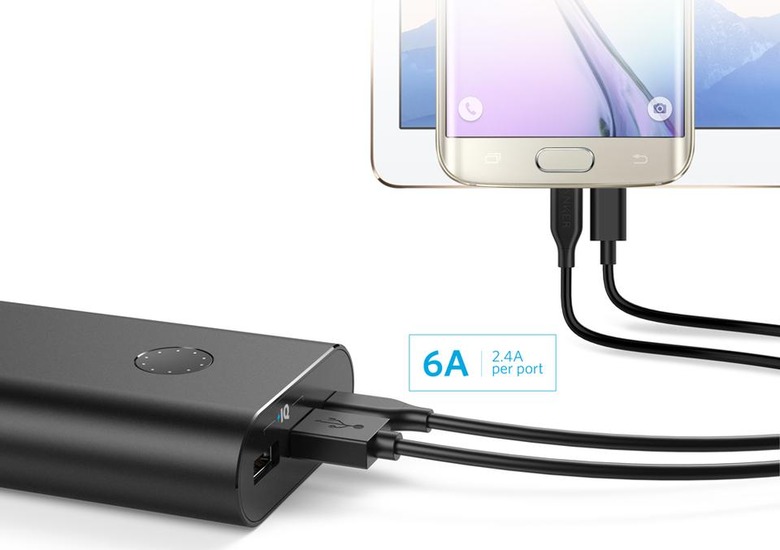 One of the best things about working on an iPad Pro instead of a laptop, especially one that doesn't have a USB-C port, is that you don't have to panic when your battery indicator turns red and there is no wall socket in sight. Simply pull your Anker PowerCore+ 20,100 mAh power bank from your bag and connect the two together and you're back in business. And since it utilizes USB-C, it can also be used to charge even something like a MacBook if needed.
Wrap-up
There are countless accessories available for the iPad Pro, even the very new iPad Pro 10.5. Undoubtedly, everyone will have their favorites and this is just the tip of a very large iceberg. With these, however, you can be sure that you'll be well on your way to productivity and creativity heaven, taking full advantage of what the iPad Pro 10.5 is meant to be.