iPad Now Being Sold at Sam's Club, Offers Minor Discount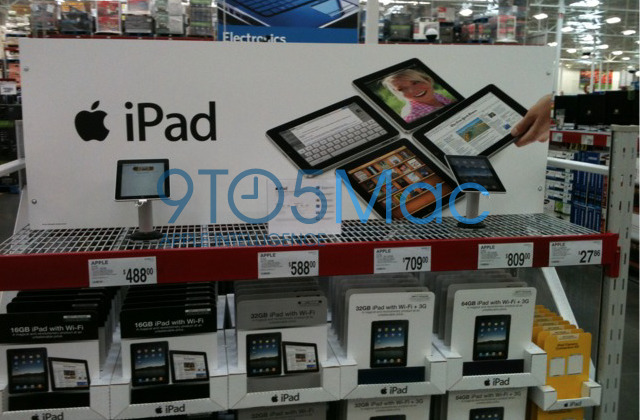 While Apple's tablet device, the iPad, has been available at Walmart for just over a month now, the iPad has begun popping up in Sam's Club locations across the country. And despite the fact that Apple has been known to keep their prices locked in, no matter where they are being sold, it looks like Sam's Club is able to offer up a slight discount, when it comes to the iPads available on their shelves. Of course, the discount isn't much at all, but if you're someone who hates paying full price for something, and any discount is a huge discount, then Sam's Club could be the right fit for you.
While it's great that the iPad is showing up in more retail locations, it's probably even better that the device is being sold at a discount. Even if the discount, for the WiFi-only version, is $12 dollars. But, if you're looking at a 3G model, then it looks like you'll get $20 knocked off the original pricing. The 16GB WiFi-only model is being sold for $488. Discounts are always a good thing, but obviously we wouldn't mind seeing more. Anyone heading to Sam's Club to pick up their next Christmas present now?
[via 9to5 Mac]