iPad Mini to borrow iPod touch style tip prototype insiders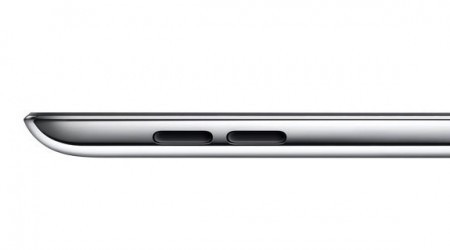 Apple's iPad Mini takes styling cues from the 4th-gen iPod touch rather than the new iPad, sources supposedly familiar with the latest tablet prototypes have claimed, with production expected to kick off in September. Sales of the slate will begin in time to monopolize the holiday shopping season, Macotakara's insiders say, complete with WiFi-only and 3G/4G models. Even at the rumored price premium over the Nexus 7, meanwhile, analysts reckon Apple would have a multi-million seller on their hands by the end of the year.
Notorious Apple-enthusiast Gene "Where the heck is my Apple television?!" Munster of Piper Jaffray has informed investors that the iPad Mini could shift as many as 6m units this holiday season, AppleInsider reports. According to the analyst's latest research note, "Apple could sell 4-6 million smaller iPads in the December quarter, assuming a holiday launch ... if the launch occurs in [Q4 2012], we believe the smaller iPad would add about 1-percent to revenue and [earnings per share] in December."
Meanwhile, although Munster concedes that there would likely be some cannibalization of Apple's existing iPad sales, he believes it would be outweighed by the impact on Android-based tablets. 10-percent of current full-sized iPad sales would likely migrate to iPad Mini sales, the analyst estimates, whereas 30-percent of total Android tablet sales would likely be stolen by the smaller iOS model.
Aesthetically, the new iPad Mini is believed to follow in the footsteps of the 3.5-inch iPod touch rather than the new iPad. That could imply a chrome-finish back rather than the brushed aluminum of the 9.7-inch tablet, or it might simply be a reference to the media player's curved edges rather than the more angular bevel of the iPad's rear cover.
As for thickness, exact numbers are in short supply, but it is supposedly thinner than the current thinnest model; it's not clear whether that's a reference to other tablets on the market in general, or the 9.4mm thick new iPad. Previous leaks have indicated a roughly $299 starting price for the iPad Mini.