iPad mini Pro said to be one of four new iPads coming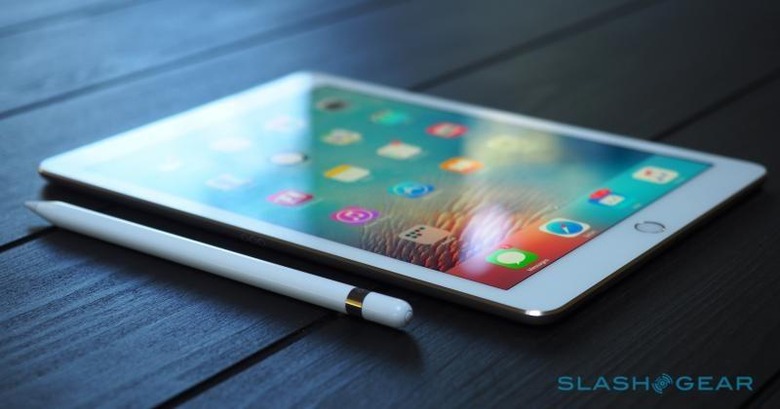 We'll let those words sink in for a while. It was recently leaked that Apple had not three but four new iPads in the works, probably slated for next month's big reveal. Three of those have more or less been leaked to death in the past, but the fourth one is a new mystery. According to a Greek retailer, that fourth one is actually a new iPad mini. And not just any iPad mini, but one that has a "Pro" appended to its name.
Let's recap first what's old news. So far, the three new iPads we're expecting include a 12.9-inch iPad Pro 2, a 10.5-inch iPad Pro, and a 9.7-inch "entry-level" iPad. Considering there hasn't been a new iPad Air model since the iPad Air 2 launched in 2014, it was assumed that this could be an iPad Air 3. However, the said retailer actually lists it as an iPad Pro as well, albeit the "budget" model of the three.
However, there might be an even smaller and perhaps cheaper model. That's apparently the iPad mini Pro, which the retailer also lists. Actually, rumors of a Pro version of Apple's smallest tablet appeared way back in October last year but has since then died down. Until now, that is.
It will be interesting how Apple will position this iPad mini Pro, presuming it's real, of course. It has been positioning the existing iPad Pros, even the smaller 9.7-inch one, practically as "not a computer" PC replacements. The 7.9-inch iPad mini's size, however, doesn't exactly make it conducive to such a use case. It's definitely possible with the right accessories, but hardly ideal. Some find even the 9.7-inch iPad Pro's Smart Keyboard too cramped already.
Of course, this is presuming the iPad mini Pro is indeed real. Some speculations point to a 10-inch iPad Pro, which would be just as odd. We won't have to wait long to find out for certain, as Apple is expected to hold a press event at its brand new campus on 4th April.
VIA: TechValue