iPad mini due October after September iPhone 5 event tip sources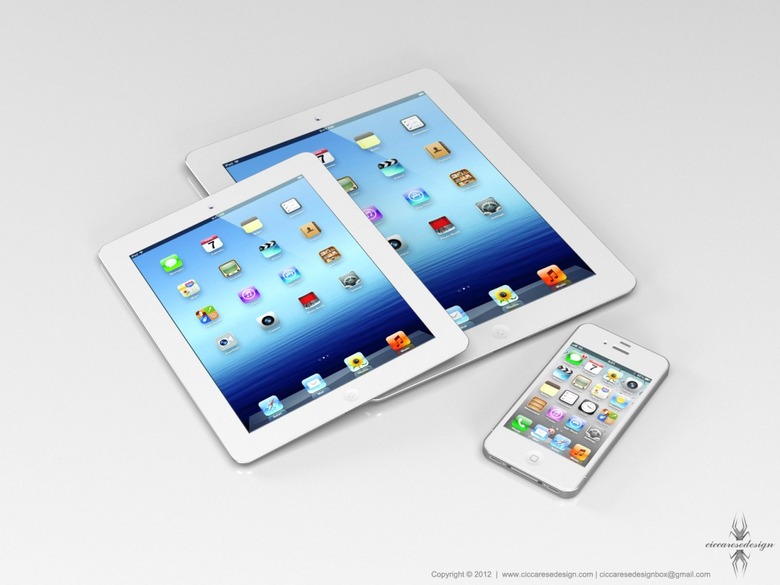 Apple's fall is shaping up to be a busy one, with two events in short succession tipped as the iPad mini follows on shortly after the new iPhone 5, sources claim. The two products will each get an individual moment in the spotlight, according to AllThingsD, with the next-gen iPhone widely tipped to arrive on September 12 while the smaller version of the iPad will supposedly be unveiled in October.
It's not the first we've heard of separate launches. Chatter last week around earlier speculation that both the iPhone 5 and the iPad mini would be shown off at the same event was shot down by notorious insider John Gruber, who argued that Apple would never dilute its PR mojo by combining the two.
Apple declined to comment on this latest batch of talk, but according to unnamed insiders the company is on track for an October event which will see a new tablet debut. Specifications are unclear, though it's believed to have a 7.85-inch touchscreen, which would put it in the mid-point between the current 3.5-inch iPhone and the 9.7-inch iPad.
Steve Jobs was notoriously anti-"tweener", the CEO's term for mid-sized tablets, at least in public, but according to reports following his death was privately not averse to the possibility. The iPad has become a significant source of income for Apple, making up a huge chunk of the company's record earnings in recent quarters, and the "iPad mini" is expected to extend that consumer appeal.
[Image credit: Ciccarese Design]