iPad mini 5, 10-inch iPad coming first half of the year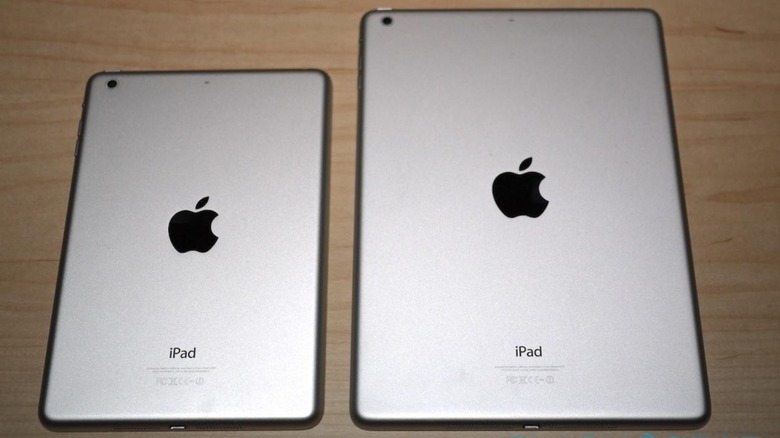 While it seems that Apple is trying to capitalize on its iPad Pros capabilities as "computer replacements", it hasn't completely forgotten about its non-Pro slates. In fact, based on information from suppliers, two such iPads are coming within the next five months. But while that's almost a given considering Apple has not canceled the iPad mini and regular iPad lines, the biggest question is how the company plans on positioning these devices in light of the iPhone XS Max and the 11-inch iPad Pro.
The information comes via two suppliers that claim to provide Apple with touch screens for the iPad this year. General Interface Solutions and TPK Holding both say that the 5th gen iPad mini and the 2019 iPad will make an appearance in the first half of 2019. Neither, however, make any indication of what those iPads would be like.
For that, we turn to earlier leaks that shed some light on the matter. Or hope even. The existence of an iPad mini 5 would assure fans of the smaller slate that it isn't yet being axed. In fact, if an earlier leaked case is correct, it might even sport some features formerly found only in iPad Pro models.
As for the 2019 iPad, Apple will reportedly stretch the size from 9.7 to 10 inches, perhaps to further differentiate is from the iPad Mini, though that does take it closer to iPad Pro territory. The bigger question for both iPads is whether Apple will include support for first gen Apple Pencils, just like last year's non-Pro iPad.
Apple remains one of the only few remaining makers of slate-type tablets, with Android OEMs almost giving up and Windows tablets moving to hybrid form factors. The arrival of Chrome OS tablets, however, could be one reason why Apple will continue even the non-Pro line of iPads, offering more affordable alternatives for schools and students.