iPad mini 3 teardown: there's that pesky NFC again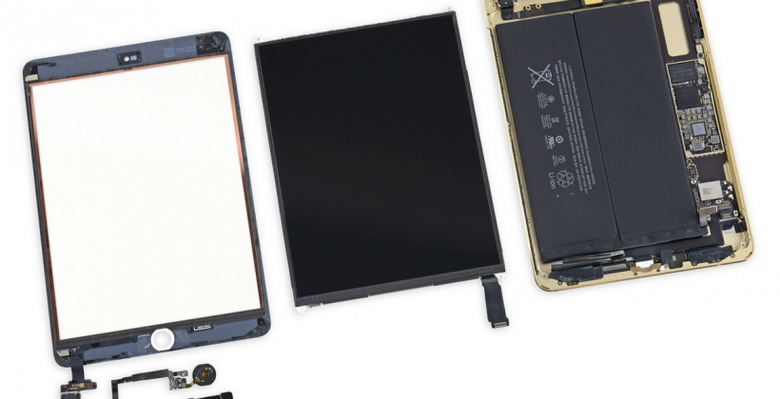 Immediately following the iFixit teardown of the iPad Air 2, they've moved on to the iPad mini 3. This device contains much of the same hardware included in the iPad mini 2 – originally called the iPad mini with Retina Display, but now you'll find a Touch ID fingerprint sensor, a new gold option on the outside, and – surprise! A brand new NFC controller has been added to the mix. This is the same NXP NFC controller as appears in the iPad Air 2, the iPhone 6, and the iPhone 6 Plus.
Unfortunately this NFC hardware is not made for the same purpose as the NFC hardware in the iPhone 6 or iPhone 6 Plus. Instead you'll find that this model 65V10 NFC controller is much more likely included as a matter of cost effectiveness.
Imagine creating thousands of boards – millions of boards – and taking the time to change the process just to keep one element out of the mix. On the other hand, this NFC controller does not have the wiring it needs to work with the more traditional functions of NFC.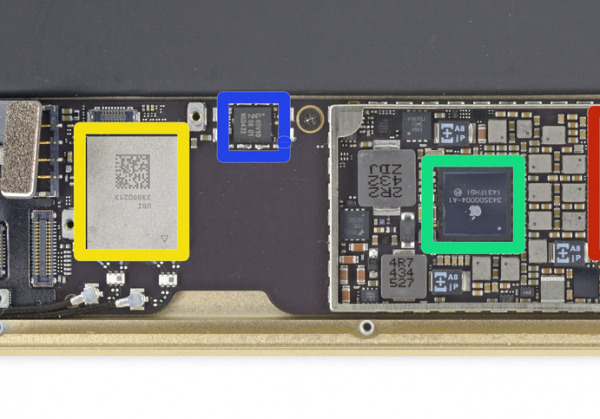 Instead it's far more likely that this chip works with NXP's integrated circuit made for securing data – even without the wireless touching of hardware locally.
Have a peek at our iPad Air 2 "secret" NFC article to see more on how this oddity is debunked.
Inside the iPad mini 3 you'll also see an iFixit repairability score of 2 out of 10, 10 being the easiest to take apart and repair. You'll probably be better off getting a whole new device than repairing this one.