iPad, iPhone TV streamer can now record TV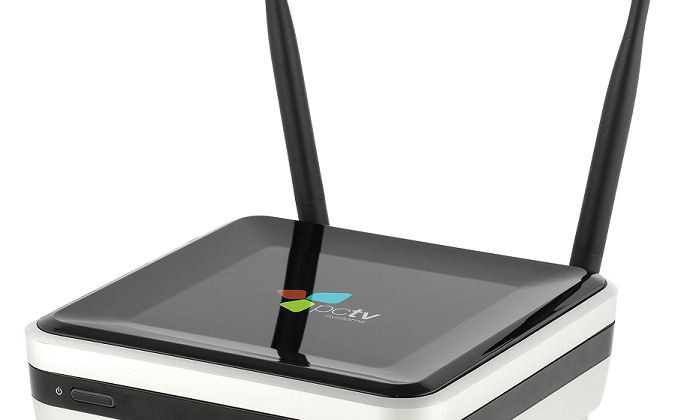 Hauppauge Digital's Broadway live TV streamer for the iPad and iPhone can now record TV programs. The Broadway stand-alone box allows live TV to be watched on Apple devices in the home via a WiFi connection or anywhere in the world through an Internet connection.
With the Broadway, you can easily stream a football game or news program over your home WiFi network to your iPad. You can still connect to it even when you're traveling, letting you watch live TV from anywhere in the world. The Broadway connects to your home network and transmits the TV signal over the Internet to your iPad or iPhone.
The Broadway uses a high-quality HD H.264 video compressor that can take programs from QAM digital cable TV or ATSC over-the-air TV and compress so that they can be displayed on Apple devices. It has a built-in multi-format TV receiver and can also convert analog video.
The new feature will allow Broadway users to also record the live-streamed TV programs. All that is needed is a TV source, either cable TV or TV antenna, and a home network connection. The Broadway is available now for $199.