iPad HD "Feel Screen" Senseg tech tipped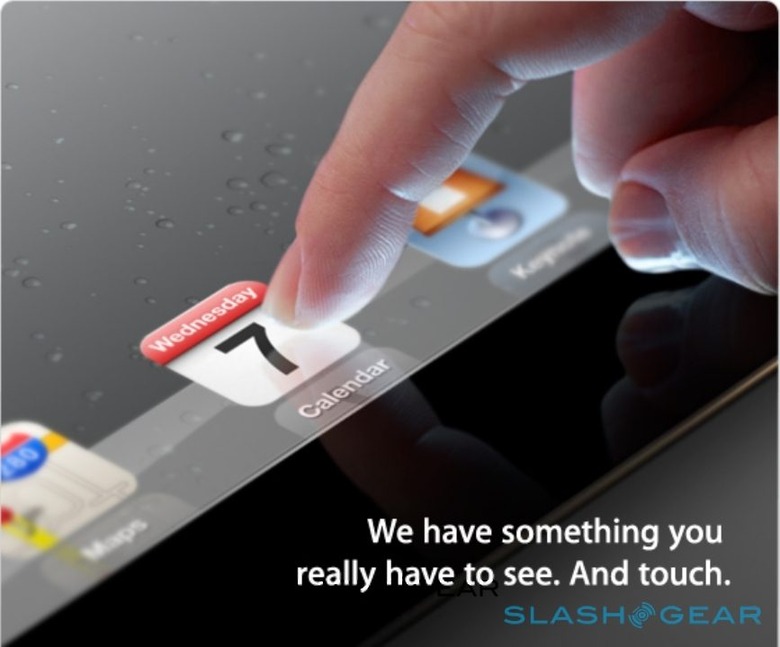 A super-tactile touchscreen capable of delivering virtual textures, bumps and more to your fingertips has been tipped for the iPad 3/iPad HD, with haptics specialist Senseg dropping heavy hints that its innovative tech is featured in the third-gen iOS slate. Although Apple has been tight-lipped about today's iPad event – beyond its "We have something you really have to see. And touch" tagline for the presentation - Senseg pointedly told Pocket-lint that it "won't be making any statements until after Apple's announcement" when asked if its system had been added to the tablet.
It's perhaps tenuous, until you consider that Senseg has previously dropped some heavy-handed indications that it has been in discussions with Apple. Back in June 2011, the company told Trusted Reviews that it was "currently working with a certain tablet maker based in Cupertino" though couldn't be pressed for any more information, and when asked directly this week whether Apple is a customer, Senseg would make no comment.
Still, the tactile tech would be a great way for Apple to differentiate the iPad from its Android rivals, most of which provide some degree of vague physical buzz when tapped, but nothing more precise. Senseg, though, promises to create "Feel Screens" that can feel like silk, rock, or anything else. The system uses a special charge driver – which Senseg calls a "Tixel" – that can create differing degrees of attractive force to the skin of a user's finger. Developers can precisely map the artificially created texture sensations wherever they choose in their app.
Apple's challenge with Senseg technology, if indeed it's included in the third-gen iPad, will be convincing people just how special the system is. As the event tagline itself admits, you really have to "touch" the new haptic-textures in order to see the benefit.
Nonetheless, getting curious shoppers in through the door has note been a problem Apple faced for several years now, and the iPad HD is likely to have other, more immediately graspable improvements – such as the well-rumored Retina Display – that will grab attention. We'll know for sure later on today, when SlashGear liveblogs the whole Apple announcement. Join us at live.slashgear.com for all the details from 10AM PST on Wednesday, March 7.
Update: More speculation on the "Feel Screen" potential, with TNW pointing to very few recent changes in the hardware APIs that could well mean Apple is readying new versions for accessing the Senseg tech. Meanwhile, The Guardian also weighs in, having visited Senseg at its Finnish HQ. Apparently the technology "uses less than 5-percent of typical battery capacity" according to CTO Ville Makinen – or roughly half an hour from a 10hr battery – and "would probably add less than 10-percent to the cost" of production.