iPad family web traffic dominates while all others dwindle in latest Chitika study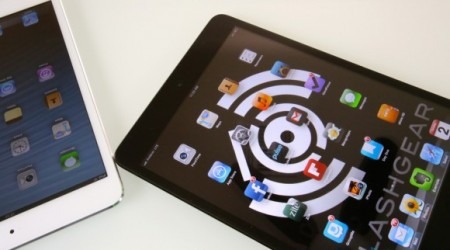 There's really no two ways about it – studies looking at the use of tablets on the market today suggest that the iPad continues its reign of dominance – at least in the web traffic universe. As the iPad appears to gain steam in studies of web traffic as revealed by Chitika this month, if only by a bit more than a percentage point each month, the difference is much more significant when considering the competition. It's as if there is none.
What you're seeing here from Chitika's studies is the idea that the iPad – all of the different versions of the iPad considered as one entity, that is – control a whopping 84.3% of the web traffic belonging specifically to tablet devices. After that it's the Amazon Kindle Fire and Samsung's entire Galaxy Tablet collection, both of those groups hovering about 5%.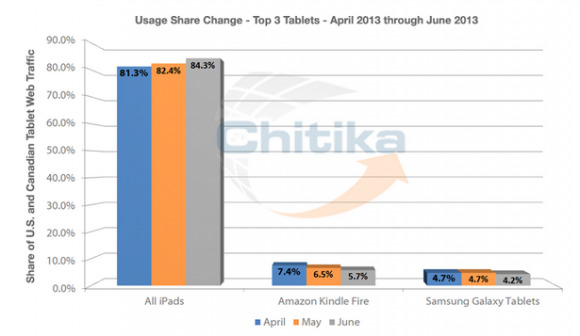 Below that – when separated from this already lopsided display – you'll find the rest of the tablet market to be rummaging around the Barnes & Noble Nook and Google's Galaxy Nexus tablet lines. Of course you'll note that no other collection of tablets has been around – or has so consistently released tablets that can be considered the same, with the same brand name – below the fifth place entry on this list.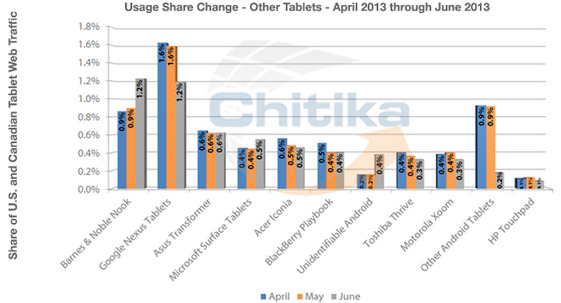 With web traffic growing for the Nook family by a whopping 37% from month to month, how much does it really matter when the tablet family still only controls 1.2% of this study?
In the end, in this case, it's really up to Amazon or Samsung to continue to release machines that live in this hero environment to beat out Apple in any study such as this. We'd be interested to see an expanded view of each individual model machine to see how each of them does in said sort of study.
But as you may well know if you're a webmaster, not many systems actually track such things. It's more important, in the end, to know what the family needs to show a webpage as solidly as possible