iPad Early Adopters More Satisfied and Active with Their Tablet Than New Buyers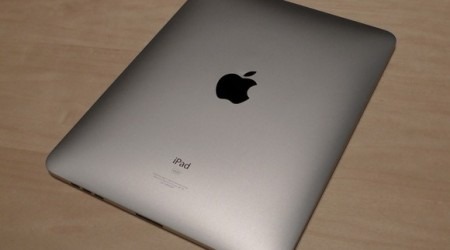 Based on results from a new study, the NPD Group has revealed this week that early adopters of Apple's tablet device, the iPad, are more satisfied and active with their tablet device, while new purchasers of the tablet device are far less active. The study says that those early adopters use their tablets quite often. The results were revealed by Stephen Baker, Vice President of Industry Analysis with NPD, on the company's official blog.
In addition to the above, the report says that overall customer satisfaction with the iPad is strong, but that early adopters seem to be just more satisfied with the iOS-based tablet. This new survey was taken during the month of August. The findings says that 65 percent of customers who bought the iPad are "very satisfied" with their purchase in general. That's a decrease from nearly 80 percent of respondents who said they were "very satisfied" with their purchase right after the launch of the iPad.
The NPD clarified who they believe as an "early adopter" of the tablet, and said that anyone who purchased it within the first two months of the launch is considered an early adopter. As far as activity goes, the survey found that early iPad purchasers use their tablet device up to 18 hours per week, and almost a third of those users see that time increasing. As one might expect, the usage on the iPad is pretty vast, but the normal usage patterns stand out: using the Browser, playing games, and accessing one's email are all top contenders for most-used features on the tablet.
Interestingly enough, 44 percent of early adopters are far more likely to access YouTube videos than new buyers. 50 percent are more likely to watch movies, 38 percent are more likely to read eBooks, and 60 percent are morely to watch TV shows.
[via NPD Official Blog]