iPad Dropping March 26th; "Special Gift" For Store Campers?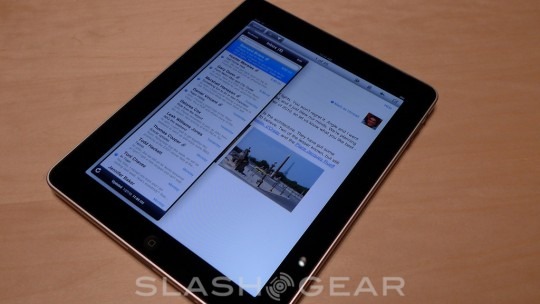 So, if iPad production is on-track, when can we actually expect to see the Apple tablet on shelves?  According to several inside sources speaking to The Examiner, Apple will begin delivering iPad units to stores on March 10th; that's when product training for staff will kick off, with commercials for the iPad arriving on screens from March 15th with a heavy emphasis on ebook functionality.
Although a set release date hasn't been finalized, it's looking increasingly likely to be March 26th.  That's for the WiFi-only iPad, of course; the 3G-equipped models will follow on in April or May.
Curiously, Apple are tipped to be planning to reward those would-be buyers who camp out for the iPad launch with some sort of "special gift", though there's no indication of just what that might be.  We're a little skeptical – Apple has never needed to bribe its customers in such a way before – but since the sources include an Apple Store manager in Southern California who has asked not to be named, we're guessing they're seeing it more as a reward than a temptation.
[via Everything iPad]