iPad Apps Hit the iTunes Store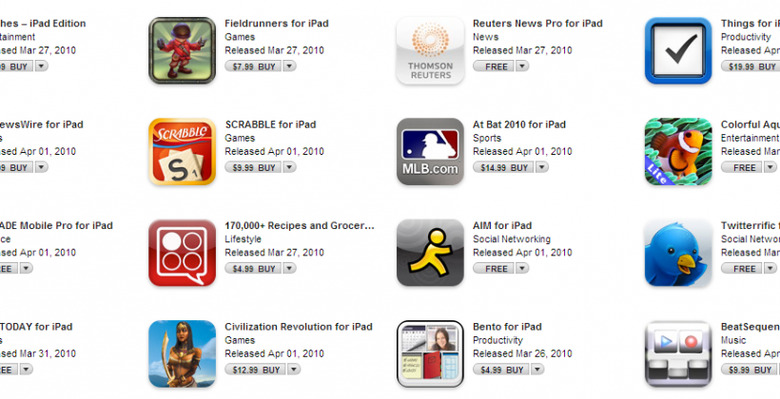 So, here they are. We've already seen them a couple times, still images along with it, but Apple has gone ahead and released the floodgates. That's right, if you were looking to catch a glimpse of what's to come for the iPad in the applications front, you can go ahead and head into the iTunes Store, and knock yourself out.
As you can see from the image, which is a very, very brief glimpse of what you'll find in your own spelunking adventures, it looks like the applications are going to be a bit more expensive. We already got a glimpse of that before, but now we can basically say that it's confirmed. Applications like Fieldrunners have taken a bit of a price increase. The original appilcation goes for $2.99, while the iPad specific application is going for $7.99.
As for Flight Control, which tacks on the "HD" moniker for the iPad release, jumps up from $.99 to $4.99. Truth be told, we can imagine that some developers out there believe that higher prices make sense. After all, with the iPad, we'll get better graphics, and bigger games. Which, for all intents and purposes, means that developers needed to spend more money and more time to get the application created and released. But, what do you think? Are the higher prices for games and applications warranted, just because they're on the iPad?
[via Apple]