iPad Air & Mini Retina LTE detailed (plus T-Mobile 200MB no-cost option)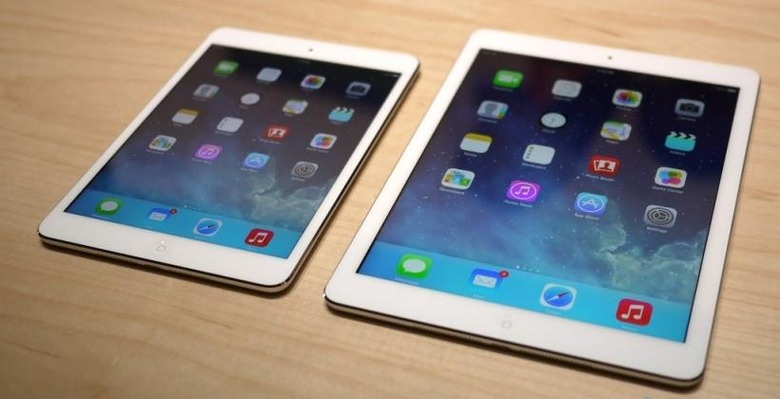 The iPad Air and iPad mini with Retina display will each support fourteen LTE bands, the greatest number of any of Apple's 4G-capable devices so far, with carriers like T-Mobile already trying to differentiate themselves from the crowd with the promise of bundled data. The two new tablets, announced this morning, will work with nine carriers' LTE networks in the US, including the big four, though only T-Mobile is offering 200MB of free data for those who choose to slot in the carrier's SIM.
Like Verizon, AT&T, and Sprint, T-Mobile has paid data tiers, but the carrier's entry-level option is 200MB for no monthly fee. The move is part of T-Mobile's "uncarrier" drive, which also includes free global data.
200MB probably isn't going to satisfy many users, however, and T-Mobile's next option is 2.5GB for $30 per month. It's possible that one of the other carriers could have a better deal for you depending on exactly how much data you need and the nature of the LTE coverage in your area, however.
However, by offering a single SKU of each 2013 iPad with LTE – the iPad Air A1475 and iPad mini with Retina display A1517 – it means that users won't be stuck with a subset of carriers if they later discover that their first choice isn't working out. Apple will be supplying both models unlocked, for easier SIM-swapping.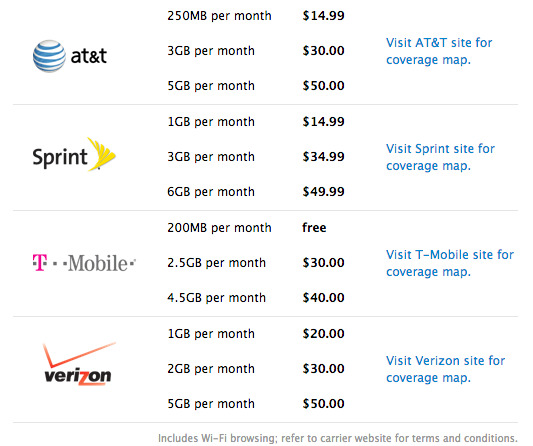 There's a premium to be paid for integrated 4G, with Apple opting to still offer different WiFi-only/WiFi+LTE variants as opposed to Nokia's strategy with the Lumia 2520 tablet, which will only be sold in LTE form. In Apple's case, opting for 4G carries a $130 premium.