iPad 5 with Touch ID sensor surfaces in leaked image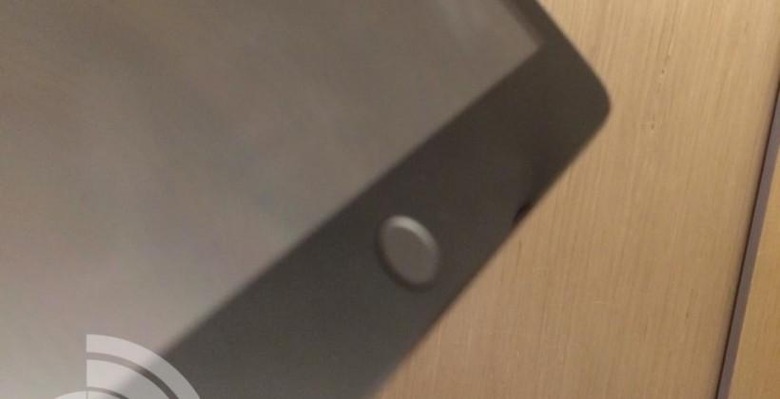 One of the most interesting and controversial features on the new iPhone 5S unveiled by Apple was the integrated fingerprint sensor. That fingerprint sensor allows the user to use their fingerprint to unlock the device and make purchases via the iTunes Store. An image has surfaced from China claiming to be the iPad 5 fitted with a similar fingerprint sensor.
The image shows a large-screen device with a Touch ID sensor looking very much like the one on the iPhone 5S in place of the traditional iPad home button. Rumors have speculated previously that the next generation iPad would come with a fingerprint sensor.
More than a few Apple products have been leaked over the years from sources in the Chinese manufacturing industry. Presumably, that's where this claimed iPad 5 image comes from. Like all those other rumors, were going to take this with a grain of salt.
As with most leaked images, this was blurry and only shows a small corner of what is claimed to be the unannounced Apple tablet. A few days ago, some other images leaked showing what claimed to be the case for the iPad 5. Those leaked images lacked any hardware inside the case is so we can't use them to support the claims of a Touch ID sensor. Rumors also suggest that the iPads will be unveiled at an event held by Apple on October 22.
SOURCE: Ctechcn