iPad 3 Launch May Include 8GB Low-Cost iPad 2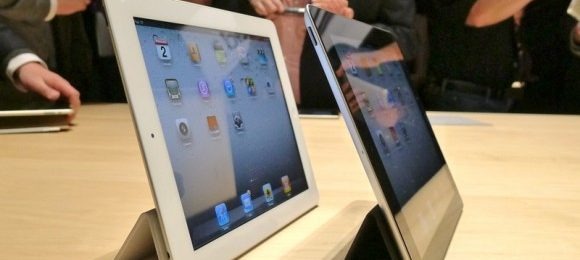 Apple may be introducing two iPad 3 models and one lower-cost 8GB version of the iPad 2 at next week's event, according to Digitimes, citing sources in the company's upstream supply chain. Although this seems like an odd move, the source claims that the cheaper iPad 2 model will help Apple cover different segments to defend against upcoming Windows 8 tablets.
There's been plenty of speculation around the iPad 3 with the most prominent rumor being the use of a Retina Display-like screen with Full HD resolution of 2048 x 1536 or a pixel density of 264dpi. As a result, some reports claim that the next-gen iPad may be called the iPad HD instead of the iPad 3.
The display will remain the same 9.7-inch size and will be a QXGA backlit panel with dual LED light bars. It's believed the iPad 3 will look similar to the iPad 2 but that it will no longer have a physical home button and will be a hair thicker in profile. Some tips have suggested it may sport a new quad-core processor as well.
According to the supply chain sources, Apple has aggressively placed orders for the next-gen iPads, so shipments in the first quarter of 2012 could be double original estimates. We'll be covering the event live on March 7, so be sure to stay tuned for all the iPad 3 details.