iPad 3 gets voice dictation but not quite Siri yet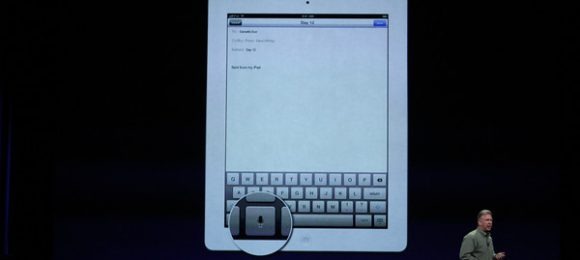 The iPad 3 will not be getting Siri as some had speculated, but it will give a good taste of the voice-controlled feature before a full on Siri implementation sometime down the road. Apple revealed today that the next-gen tablet now offers voice-dictation, a feature you'll notice from the addition of a microphone icon to the software keyboard.
To use the feature to dictate to your iPad 3, you simply tap on the button and speak. The tablet will then dictate what you've said, although it can't fetch any queries or respond with spunk like Siri does on the iPhone 4S. But this certainly hints at more voice-activated integration in the future.
The voice dictation feature will be available initially with support only for US, UK, and Australian English along with the languages French, German, and Japanese. It's very likely that Korean, Chinese, Italian, and Spanish, which Apple promised to arrive on Siri by the end of this year, will also be hitting voice-dictation on the iPad 3. Japanese language support was just announced for Siri on iOS 5.1 this morning.