iPad 2 Display Gets Glasses-Free 3D Effect [Video]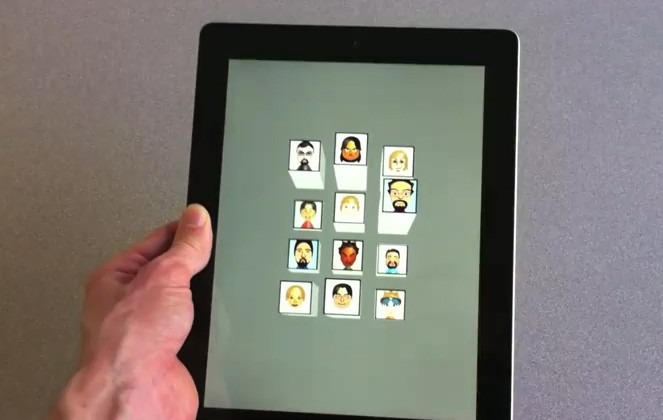 Even if the specs for that front-facing camera on your iPad 2 isn't all that impressive, it can still be useful for some nifty tech magic such as creating a glasses-free 3D experience on your iPad. Two researchers from have been able to use the front-facing camera for head-tracking to create a cool 3D effect. See the video demo after the cut.
French researchers Jeremie Francone and Laurence Nigay of Laboratory of Informatics at the EHCI Research Group, achieved the 3D effect by tracking a user's head movements via the front camera in relation to the display, basically turning the camera into a Kinect-style sensor. And because it is a monocular 3D effect, you can actually witness it in all its glory via the 2D video below.
The effect achieved is not the true leaping off the screen type of 3D we're accustomed to, but instead, creates a three-dimensional depth within the screen. It's quite exciting to think about what possibilities this type of 3D effect can have for the iPad gaming experience should it ever be commercially implemented. Other possibilities can include 3D previewing of CAD renderings or even a 3D home screen as shown towards the end of the video.
[via Electronista]