iPad 10.2 hands-on: 7th-gen tablet rises to Chromebook challenge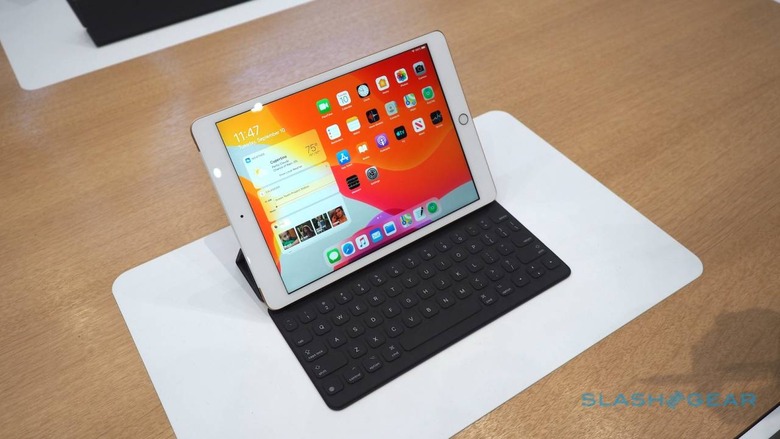 The cheapest iPad may not seem at first glance like it could be the stand-out product of Apple's big 2019 iPhone event, but it's more important than you might think. Now clocking in at 10.2-inches rather than the old 9.7-inch screen, the new iPad (2019) arguably has a tougher job than an iPhone 11 Pro does.
For a start, Apple needs to consider its entry-level price. 60-percent of buyers' first experience with an iPad is the most affordable model, Apple confirmed today, and that means even a slight increase in price could end up dissuading people taking their first step onto the iPadOS tablet ladder.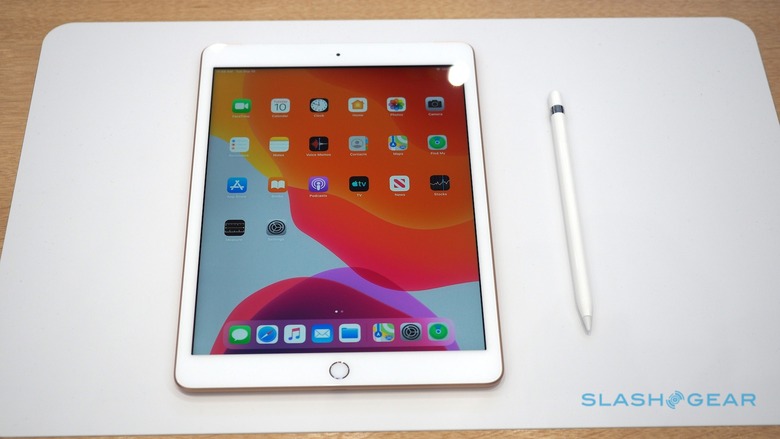 So, this new model keeps the $329 starting price of the old version, which is impressive. Despite the bigger screen, the 7th Gen iPad keeps the Touch ID sensor in the home button, rather than switching over to Face ID as on the iPad Pro. You get Apple Pencil support, and the promise of the latest iteration of iPadOS.
The big improvement, to my mind, is the Smart Connector. So far, if you've wanted an iPad with a keyboard, you've needed to step up to an iPad Air. That's priced from $499, which is a lot – considering that's before any accessories – if all you want is Apple's Smart Keyboard attachment.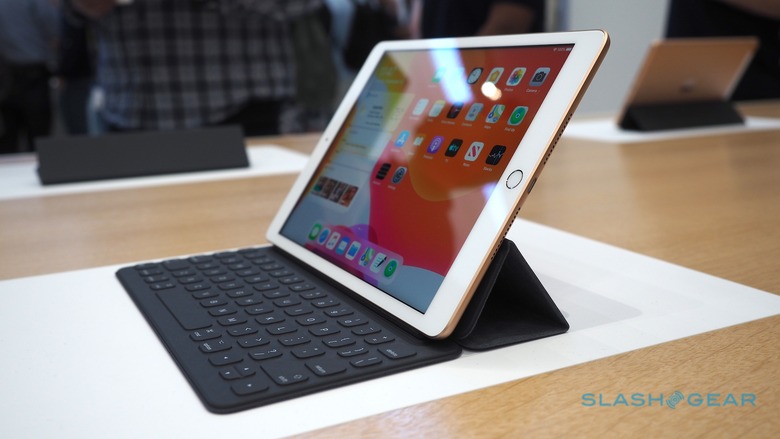 Now, with the Smart Connector on the 7th Gen iPad (2019), adding the official keyboard is straightforward. Apple's 'board isn't going to win any awards for typing prowess, but it's a whole lot better – and more ergonomic – than most of the third-party keyboards available for the old iPad 6th Gen. Plus, it's powered from the iPad itself, rather than needing recharging separately.
That's going to be a welcome change for anybody looking to get much of the functionality of a laptop without actually paying for a MacBook. iPadOS 13 should improve the iPad's ability to replace a macOS laptop, too. However it's when you get to classrooms that I suspect the biggest impact will be felt.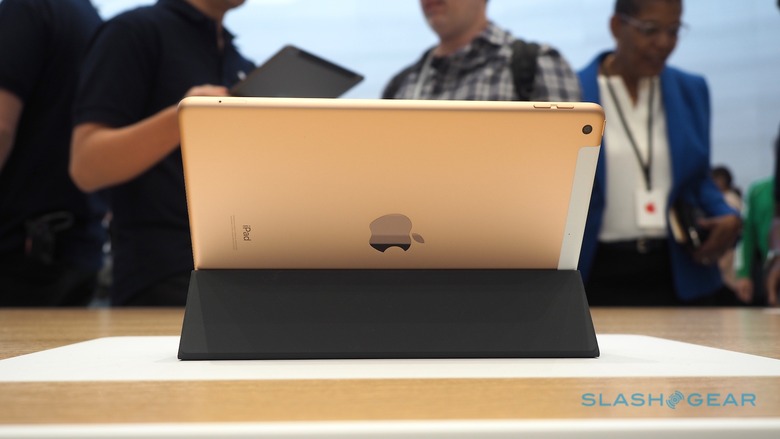 For a while, it seemed like Apple's momentum in education was going to make iPad the must-have gadget in schools. Problem was, Google had its sights set on the classroom too, hoping to make Chrome OS the go-to and get kids hooked on the Google ecosystem. Plenty of affordable Chromebooks and Chrome OS tablets/convertibles helped with that plot.
In contrast, though the entry-level iPad was affordable, the absence of an official keyboard option was a limiting factor. Apple is addressing that now, not only with the Smart Connector but a lower price for education users, too. Rather than $329, eligible buyers will get it for $299.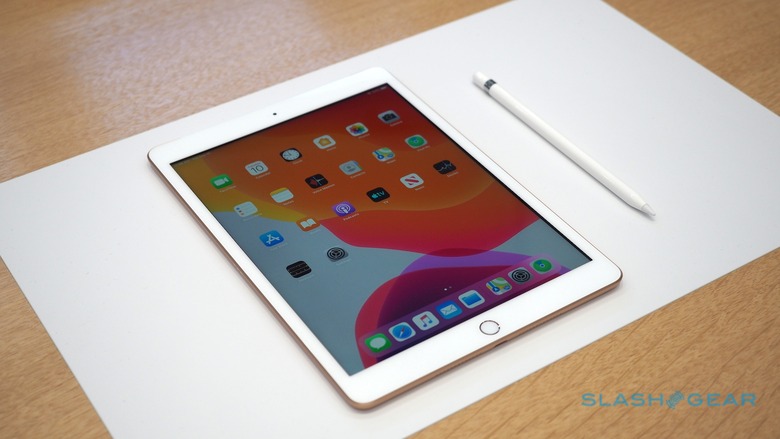 Sure, the Smart Keyboard will add another $159 to that, and the Apple Pencil a further $99. All the same, it's a lower total bill overall, and one which should be appealing both to schools apportioning out their annual budget and individuals looking to get a bigger screen and accessories without breaking the bank. Not everyone needs an iPad Pro, after all.