iOS Still Leading In Enterprise, Dominates The Top 5 Device List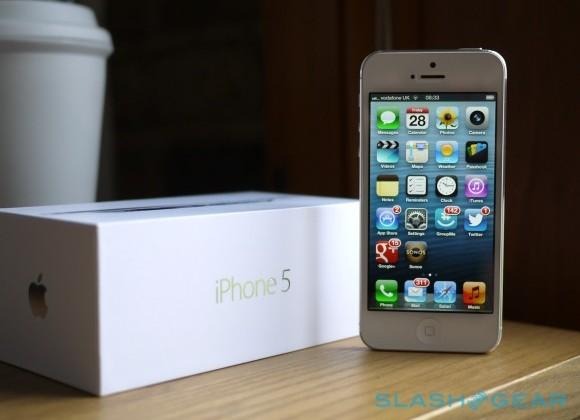 The folks from Good Technology, an enterprise mobility device management vendor recently released their Q4 2012 device activation report, which shows Apple's continued dominance as of late. Not only is Apple still dominating, but their global activations count raised significantly year-over-year and now accounts for 77% of the market share.
Similar reports were released and details back in 2011, which basically shows Apple and iOS continue to grow in the enterprise market. On the flip side of things Google's Android made some small gains, most notably the extremely popular Samsung Galaxy S III. Android tablet activations were also up significantly over last year, but still don't even hit the top 10 list while the iPad does.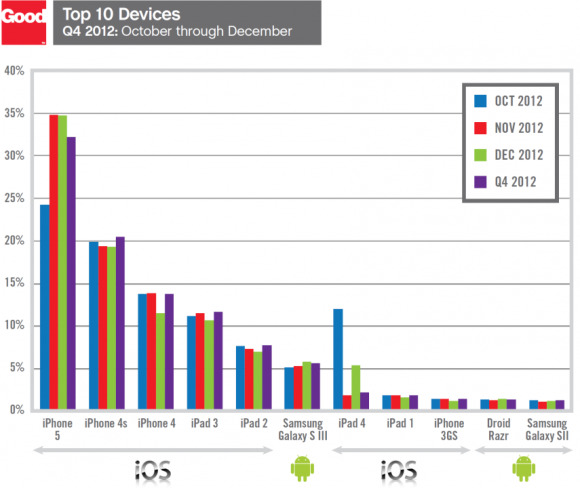 As you can see from the graph detailed above, not only does iOS dominate the top 11 device list, but they secured all 5 of the top 5 list. Looks like the iPhone 5 is doing just fine. As a reminder, the Good Technology report details smartphone and tablet devices activated amongst Good's enterprise customers only, which include half of the FORTUNE 100 companies. So while it's a pretty accurate count, this is only their customers.
Then the news on the Android side is both good and bad. The report states Android activations dropped 6.3% when compared to Q4 2011, however, they still accounted for 22.7% of all activations for the 4th quarter of 2012. In this day and age the BYOD strategy is only increasing, and Apple's dominance in the enterprise markets will continue to grow from the look of things.
[via Good Technology]