iOS Pangu Jailbreak accused of unauthorized credit card access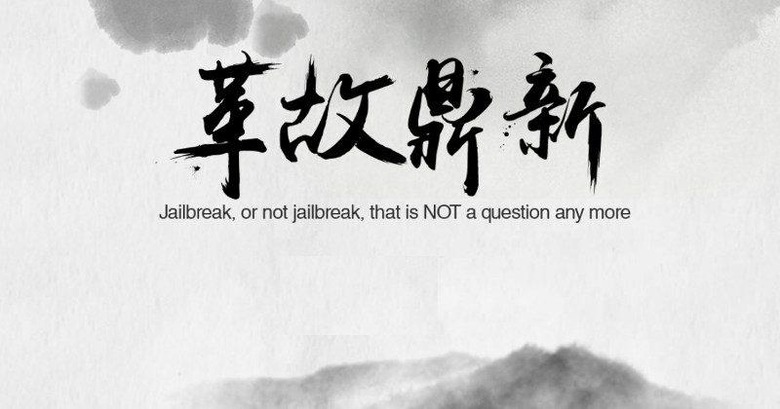 Jailbreaking iOS gets a lot harder with every new release, so when a popular jailbreaking tool like Pangu releases one for the current iOS 9.3.3, there is unsurprisingly no small amount of rejoicing and excitement around it. Unfortunately, it seems that the euphoria was premature, as a number of jailbreakers discovered to their shock that there have been unauthorized accesses to critical private information, like credit cards, PayPal, and Facebook after they have jailbroken their iOS devices using the tool released by Pangu.
The story isn't as simple as it may sound. A few days ago, Pangu released its tool to jailbreak iOS 9.3.3 devices. One of the download sources for the Chinese version of that tool was hosted by a Chinese company named 25PP and required the use of their tool named PPHelper. It was not, however, the only way to install the jailbreak, as there is also Cydia Impactor for the English version of Pangu's tool.
Some users who tried out the jailbreak reported that some of their very important accounts have been compromised, including social networks like Facebook and, more importantly, money-related accounts like PayPal, credit and debit cards. Most of the accesses were traced back to China, Taiwan, and Vietnam, but could also just have been the result of proxies.
It hasn't yet been established whether there's a correlation between the Chinese version of the Pangu jailbreak and these alleged hacks, but many were quick to jump on the stereotype of Chinese software being riddled with malware and spyware. Even the creator of Cydia, which is a name well-known in the iOS jailbreaking world, stood behind Pangu but also cast a shadow of a doubt on 25PP.
Naturally, the Pangu team was not amused, both by the implication of wrongdoing as well as the direct accusation hurled at 25PP, which Pangu supports wholeheartedly. They promised to get to the bottom of the matter, though the investigation still hasn't born fruit, given how not completely widespread the incidents are and the multiple sources of attack.
Those still intent on jailbreaking their devices are being advised to either get the English version directly from Pangu and install via Cydia Impactor, or directly if possible. But even if that version of the tool hasn't been reported to be compromised (yet), users should still be aware of the risks that jailbreaking, and rooting on Android, carry when it comes to security and privacy.
VIA: 9to5Mac