iOS keyboard app Signily lets users type with sign language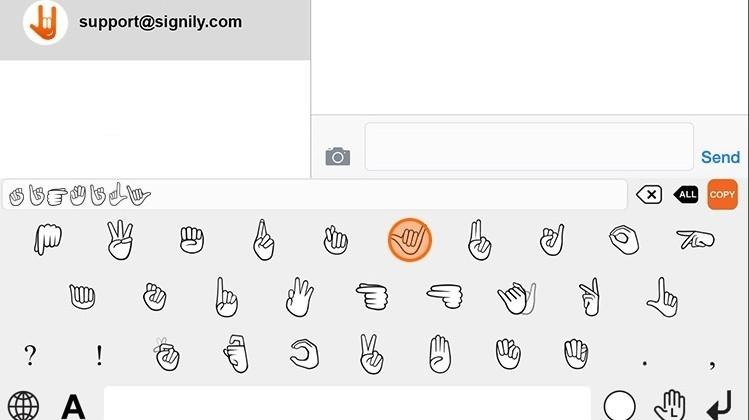 Signly, a new keyboard app for iOS, offers something that almost no other app does: the ability for deaf users to type and communicate with sign language. The app comes from ASLized, a US nonprofit group, and was created with the help of deaf people, and uses American Sign Language (ASL). Typing is done with hand gestures making different signs, in a style similar to the default emoji on iOS. There are even options to change the hand's skin color, much like the recent iOS update that did the same to face and hand emojis.
You might wonder why there's a need for a sign language keyboard when deaf users can still type with the regular alphabet. One way to think of it is to imagine that English isn't your native language. You can understand it, so it's no problem that your phone's UI uses it, but you still want to communicate in your own language at times.

This difference stems from the fact that sign language can have differences based on where you are in the world, and sometimes there are words and terms that don't have perfect English equivalents.
As for the keyboard, there are keys for both right and left-handed shapes, all in a QWERTY layout, along with numbers from 1 to 30. There are some signs that come as animated GIFs, as having a static image wouldn't work too well. It's also possible to tab over to an English alphabet keyboard, for when words are needed too.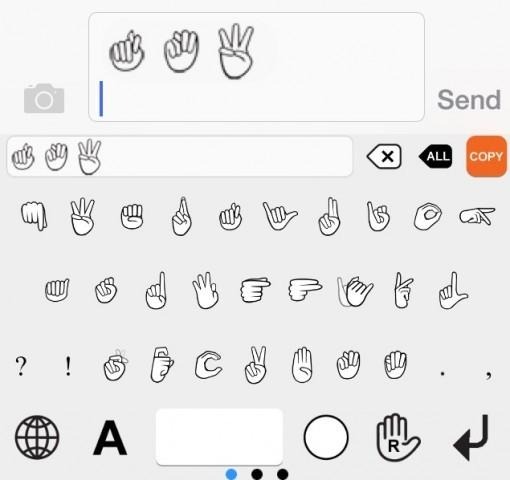 Signily is priced at $0.99, while it's only available on iOS right now, ASLized says they're already working on an Android version. The nonprofit also says that all the app's proceeds are going to a project to have sign language shapes added as emoji recognized by the Unicode Consortium.