iOS Camera updated to work from lock screen - amongst other re-confirmed iOS 5 features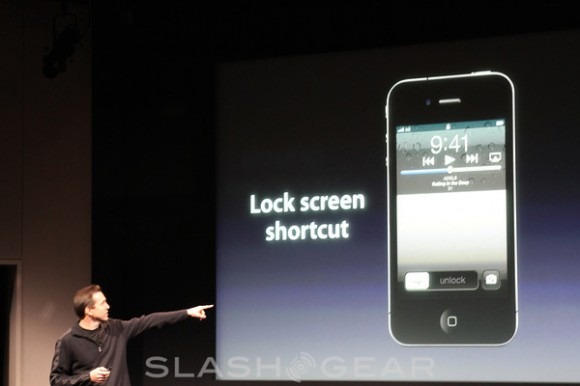 We're live at the Apple iPhone event in California where we've learned of many new and exciting features for iOS as well as some lovely statistics from Apple stores around the world and unbelievable sales figures on all Apple products. One little oddity that all you iOS lovers out there will be glad to hear about is the confirmation that the Camera app will be usable from the lockscreen. You'll now be able to get in quick and snap a pic with no effort at all!
In addition, you'll now be able to add grid lines, pinch do zoom, and many more little fun things that make your camera experience amongst the best in the industry. You'll also be able to continue to edit your photos right from your phone and punch them up to look great for all your social networks and whatnot. Game center is given a boost, those of you using the system will be glad to know that it's not going anywhere, and tabbed browsing is getting a bump in Safari.
Basically we're going through everything we already knew about iOS 5, but these confirmations mean the system will be out this week, essentially. Stick with us here on SlashGear in the main news feed and in our lifestream for more coverage of this iPhone event!