iOS-based Threes! hits Android in search of similar success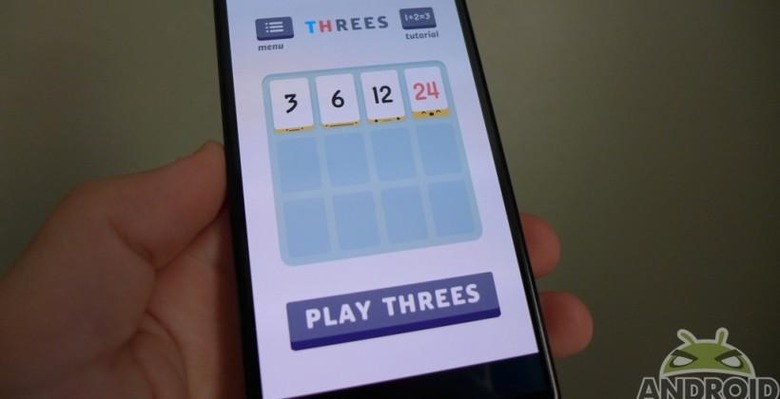 The game "Threes!" has been out for a few weeks on iOS for iPhone, iPad, and iPod touch, currently holding the coveted #14 spot in the iTunes Paid Apps popularity chart. Today the developers behind the app have released their Android build to the Google Play app store. This app costs a cool $1.99 at launch, after which it's suggested that it may cost 3 times as much.
This app is a game, first and foremost, working with a model that'll teach you math – or remind you how to add, if you're out of practice. The object is to add numbers together on a board – 1 + 2 = 3, 6 combined with 6 is 12, and so on. In the end you must create the largest number divisible by 3, and the ultimate goal is to be left with only one number on the board.
This release is especially simple to play – to control, at least – and works with a soundtrack that can be switched off manually. You won't even have to turn your volume to zero to play it at work, that is to say. This app is developed by Sirvo LLC, a group that appears to be especially conscious of their potential for workplace gaming.
Sirvo LLC mentions that there will be no in-app purchases – you'll have to rely on your own skill to succeed. The game is not free, and unless it comes to the Amazon app store like Angry Birds did, we're expecting that it'll cost upwards of $6 before the end of the month. Now we'll see if Sirvo LLC is resistant against massive sales as the creator of Flappy Bird was.
VIA: Android Community