iOS 9's transit directions to see limited rollout in only 6 cities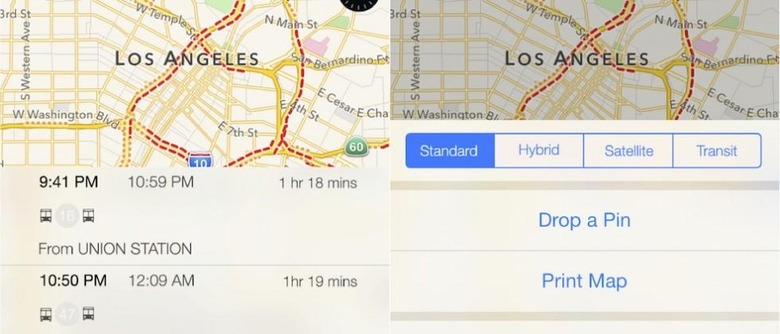 Expectations continue to grow that next month's WWDC will reveal public transit directions are finally coming to Apple's Maps app in iOS 9. In the three years since Apple ditched Google as its map data supplier and debuted its own mapping service with iOS 6, Apple's offering has been useless to those who commute by bus, subway, or train. So it's great that this much-needed feature is making a return, however it appears it may only be available in six cities around the globe when it launches.
The rollout of public transit directions is said to include New York and San Francisco in the US, Toronto in Canada, and London, Paris, and Berlin in Europe. All cities with large, and heavily used public transportation systems. The launch is said to possibly include several cities in China as well, although it isn't clear which locations.
Apple will of course continue to expand transit information to more cities following this fall's release of iOS 9, and hopefully it will be quickly. The two cities that are believed to see support added first are Boston, Massachusetts and Tokyo, Japan. Beyond that, it will likely be into 2016 before most US and European cities are included.
It still isn't clear what has taken Apple so long to add transit information to iOS's Maps app, especially considering how the company purchased the existing transit apps HopStop and Embark over two years ago. The one thing that might make this slow rollout easier to bear is that Apple will be able to push out new map data as over-the-air updates, instead of full iOS software installs.
SOURCE 9 to 5 Mac