iOS 7 game emulator brings Game Boy to iPhone without Jailbreak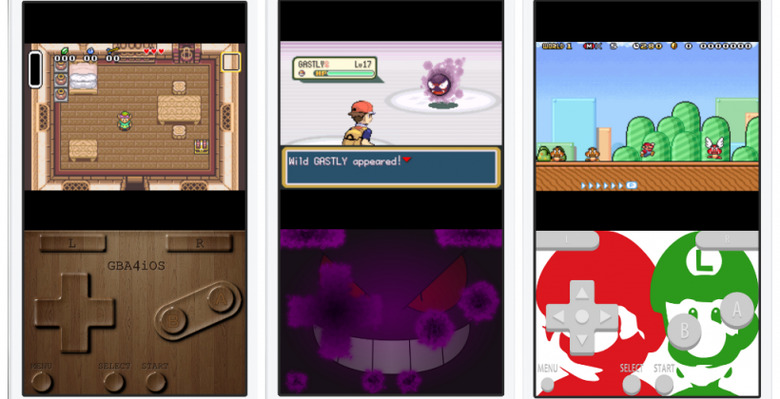 Not to be out-done by the Jailbreak-only emulators of gaming consoles of the past, the developer behind GBA4iOS has created a release of his Game Boy Advance that works with all devices running iOS 7 or higher. This includes iPhones, iPod touch, iPad, and iPad mini as well. The re-release of this app brings on a newly refreshed user interface for ease of use as well, while the entire download is free of charge. In other words: this developer is creating this experience for the greater good of cross-platform gaming.
This GBA4iOS app allows you to play Super Mario Land, PokeMon, Zelda DX, and one whole heck of a lot more with a few well-hit downloads. The game itself is able to be grabbed at the GBA4iOSapp dot com homepage – we'll not be linking to it because actually downloading games and the emulated console like this requires (legally) that you own said properties in physical form first – and even then the legality of the whole situation is hazy.
UPDATE: Until the final version is released, there's an iEmulators release you can pick up now – again, we won't be linking directly – you're free to find it yourself (easy peasy).
Barring that bit, though. this developer has taken some time creating an experience that even top titles can be envious of. The menus look right at home with iOS 7, the interface is slick and quick, and everything comes in white and purple. There's a bunch of customizability that'll be coming in right out the gate as well – you'll see a couple of examples here of how the controls of the GBA interface can be made unique.
Inside the app you'll be able to download the games you want and play them straight away, as well. And what's best – for those hoping for future support – about this whole environment is the fact that it's not attached to the iTunes App Store. In other words – Apple won't be pulling down the listing any time soon because there is no listing.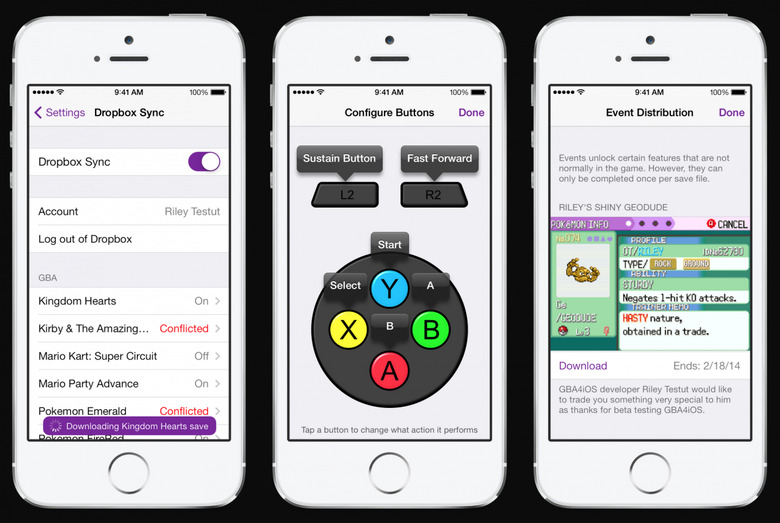 This app works with iOS 7 Controller Support as well – every one of the controllers you've seen with Apple-approved iOS 7 Controller Compatibility will work with this interface – not guaranteed, but so far we've seen no problems mentioned. This update to the system brings on Dropbox Sync as well as "Event Distribution" – updates and downloads made easier to read.
So have at it, and let us know how it goes!