iOS 7 3rd party keyboards leaked early [UPDATE]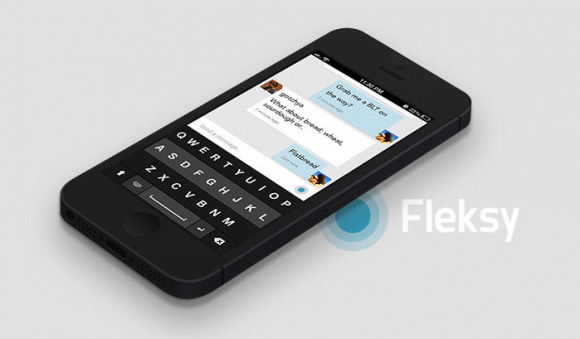 Right before Apple's WWDC 2013 keynote begins today, one of what we must assume will be several system-wide onscreen keyboard replacement apps has leaked. This miniature bit of information lets us know that Apple will more than likely be allowing said keyboard (Fleksy) along with multiple other keyboard replacement apps to work inside iOS. This is a big change for Apple's mobile operating system, one where such cross-app functionality hasn't been a reality due to Apple's hard and fast control over the user interface in the operating system.
What we must assume is that this release is either an elaborate ruse or that it was released early on accident. If this system was released accidentally, it points toward Apple opening their doors to developers in a whole new way with iOS 7. The Apple mobile operating system update to iOS 7 will be detailed throughout the keynote starting at 10AM PST.
"Fleksy will be one of the first keyboards to be used system-wide on iOS." – Fleksy
The idea that Apple's mobile operating system will be open to system-wide keyboards means good news for groups like SwiftKey and SWYPE. These keyboard apps have been exceedingly popular on Android as the Google-made mobile operating system has grown in popularity due to its more open-world system.
Flesksy looks to take the normal iOS keyboard and simplify it, doing not one whole heck of a lot in the way of added functionality for the iPhone. Stay tuned to SlashGear's Apple hub for more information on this possible system expansion and we'll see what's really going down!
UPDATE: As it turns out, the folks at Fleksy were only in the process of updating their webpage at one extremely opportune moment. In fact what they ARE doing is creating a bit of a new paradigm in the iOS world by offering up their keyboard SDK to 3rd party developers to integrate at will. This means that some apps might work with the Fleksy keyboard in the future, while most will continue to opt for Apple's built-in keyboard. We'll see how this all pans out soon!