iOS 6 "Sundance" Siri API And iPad Support Tipped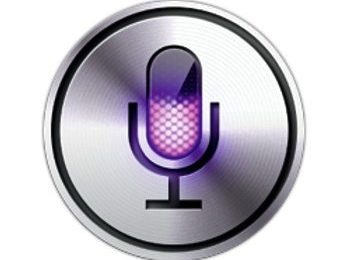 Apple's upcoming iOS 6 won't just mark a shift to a homegrown mapping system but finally see Siri, the company's personal virtual assistant technology, show up on the iPad, according to the latest rumors. iOS 6 is currently being referred to as "Sundance", so TechCrunch's sources claim, with the codenamed platform update marking a significant shake-up in new and tweaked APIs that developers will be particularly keen on. As well as new mapping APIs, to hook into iOS 6's new location app, Sundance will also supposedly see the launch of the Siri API.
That will mean, finally, that third-party app developers and services will be able to hook their functionality into Siri. Currently, only a limited number of Apple-led services can be used with the natural language voice-command system, but with an accessible API developers will be able to augment it considerably.
Siri for iPad, meanwhile, has apparently been held back more for concerns around the interface than from the functionality itself. The new iPad already has the same dictation system as in the iPhone 4S, powered by the Siri systems, but Apple has supposedly finally reached a UI design that it approves of.
Still, even with an API and broader Siri availability, the likelihood is that there'll be some limits on what, exactly, Apple allows developers to do with the technology. Expect similar API lockdown as when developing regular iOS apps, for instance, perhaps even more so given all of the processing of voice commands has to be done remotely at Apple's vast server-farm. The Cupertino company may have a bulging bank account, but it's unlikely to want to subsidize profligate and inefficient use of voice.
Deeper iCloud integration and stronger ties with OS X Mountain Lion are also tipped, though that comes as little surprise. Apple is expected to show off iOS 6 officially at WWDC 2012, its annual developer event in early June.