iOS 6 Do Not Disturb is reportedly failing to turn off today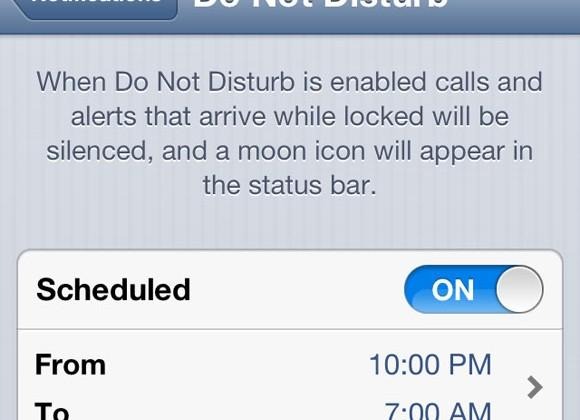 If you are the sort that likes uninterrupted sleep, you may be taking advantage of the Do Not Disturb feature of iOS 6. This feature allows you to set a specific window where all calls and alerts received are automatically silenced. Reports are coming in that some sort of flaw in iOS 6 is preventing the Do Not Disturb feature from shutting off automatically today.
It's easy enough to tell if your phone is still in Do Not Disturb mode. If the mode is on it will have a moon icon on the status bar. Reports first surfaced from users in Japan with some reporting that the feature was enabled even though it was outside the time scheduled. The user claims that reloading the devices didn't help and that the smartphone software was up-to-date.
The problem with having your device in Do Not Disturb mode when it's not supposed to be is that you may not hear important calls or alerts. This isn't the first time Apple has had problems related to New Year's Day.
Apple has previously had problems with alarms not going off on New Year's Day. The good news is that the Do Not Disturb feature doesn't interfere with alarms so at least you won't miss work or other important dates this morning.
[via MacRumors]