iOS 6 and iPhone 5 features availability listed by region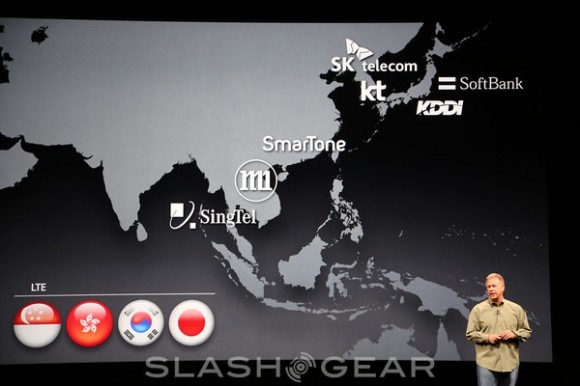 The iPhone 5 will be the first device to bring on iOS 6, the system from Apple that'll have the company's first mobile turn-by-turn navigation system as well as 3D mapping, and today Apple has listed the regions where each feature will be appearing. Traffic, 3D buildings (aka Flyover), and turn-by-turn navigation are limited to a certain set of countries at the launch of iOS 6 for not only iPhone 5 but the rest of the compatible list of Apple mobile devices as well. While 3D buildings is limited at the moment to the USA, traffic is open to a much larger list – and turn-by-turn navigation is ready for almost everywhere.
The list begins with turn-by-turn navigation covering everywhere from the USA to Israel to Hong Kong and back again. New Zealand is included, as is the UK, and Sweden and Romania get to join in on the fun as well. Siri support for international destinations – a list of compatibility, that is – has been revealed and updated with Australia, Canada, France, Germany, Italy, Mexico, Spain, Switzerland, UK and the USA on the list. Siri Twitter integration and Facebook integration have been listed too with 14 countries on the list.
Dictation support has been extended to a list of 15 countries, while Siri restaurant reservations are currently set for Canada, Mexico, and the USA. Siri's sports support – new to iOS 6 also – will be appearing in the USA, UK, Mexico, and s list of 12 other countries. Siri Movie Information will be popping up in 13 countries while Siri Movie Reviews will be in Australia, Canada, the UK, and the USA. Movie Showtimes will be in Canada, the UK, and the USA.
The USA is the only region to be included in the full list of iOS 6 features at launch time, with 3D Buildings being the only item that the UK is not included on – otherwise its the UK and the USA on ever single list. Have a peek at our Apple portal for more information on the devices and services launched this week, and don't forget to check our our iPhone 5 hands-on as well – with more on the way!