iOS 6.1 vulnerability allows anyone to bypass lockscreen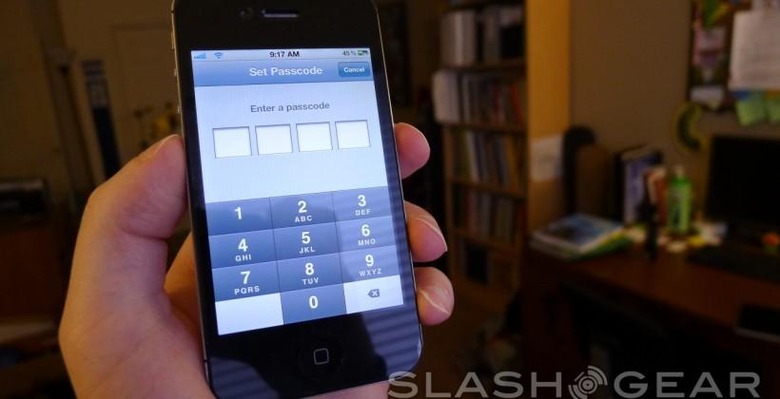 Apple's new iOS 6.1 firmware, even with all of its new features, is still trying to fit in and become a solid upgrade to iOS 5.x. However, it's had its fair share of problems, including battery life issues and connectivity problems. Tack one more on, though, because now it looks like anyone can break into your device, even if you have it password protected.
The exploit doesn't appear to allow you to access the home screen, but rather just the contacts list and the photo library on the device. The process is fairly complicated, so it's not something that you could just easily do on accident. It involves quite a few steps that require to access the emergency call section, put the device in stand-by mode a couple of times, and overall just good timing to eventually get access to the phone.
The hack will allow perpetrators to view or modify contacts, check voicemail, and look through photos by attempting to add a photo to a contact when editing them. Again, you won't be able to access the homescreen or any other apps, so it's not completely exploited, but getting a hold of contacts' personal information could be all that it takes.
Of course, this isn't the first time we've seen glitches like this on iOS. iOS 4.1 back in 2010 suffered a similar fate, where users could bypass the lockscreen in order to access contacts, as well as email and even text messages. Of course, that exploit was eventually fixed in iOS 4.2, so it this latest one should be all patched up in the next iOS update, but who knows when that'll be for sure.
[via Gizmodo]