iOS 5 Gets Social With New Game Center And iMessage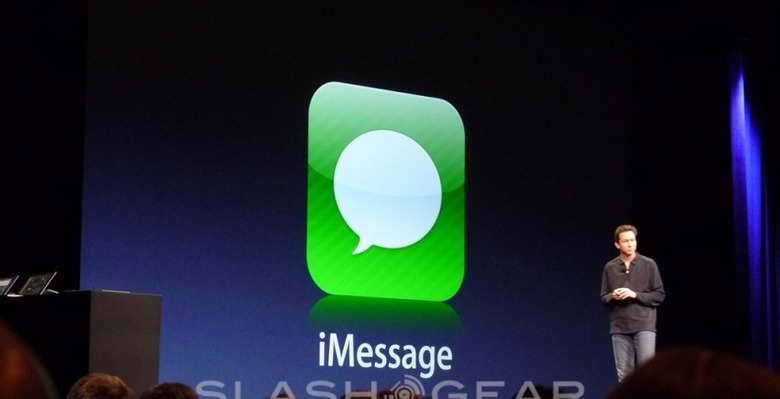 New features for iOS 5 continue to be unleashed here at Apple's WWDC 2011 keynote. It looks like iOS 5 is going to get fun and social. It's just been revealed that the platform will feature a new Game Center that's more "socialized." And, the platform will be integrating iMessages for a better messaging solution.
The Game Center will now add photos and let you compare yourself against your friends as well as friend of friends. There will also be friend and game recommendations, plus support for turn-by-turn games.
Talk about getting more socialized and connected! iOS 5 will now get a new native messaging system with iMessages. You will be able to talk with individuals or create chats with groups. It can incorporate text, photo, and video messaging.
With iMessages, you'll be able to see as if someone is typing, and also the messages that come in to you will be pushed to every device that you're logged in on. Messages that come in will show up on your Notifications Center, at which point you can look at them right away or return to later.
The new messaging system works over 3G and WiFi. It's also all encrypted and built on Apple's own push notifications system.