iOS 5.0 and MobileMe refresh event in early April?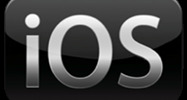 With iOS 5.0 failing to make its debut at Apple's iPad 2 event last week, we're wondering when the company might preview the next significant update in its mobile platform. According to German site Macerkopf, that will be at the start of April; their source claims iOS 5.0 and the refreshed MobileMe will both get their official launch next month.
That's certainly no great stretch, given Apple previously teased iOS 4.0 in early April 2010. The MobileMe update has also been well rumored over the past few months, with Apple expected to add cloud storage for digital media along with some more social-network focused functionality.
Google, meanwhile, is expected to bring the latest version of Android to Google I/O on May 10 2011, so an Apple tease ahead of that would potentially leave the open-source OS playing catch-up. Among the improvements to iOS 5.0, it's rumored Apple will rework notifications.
[via TechTree]