iOS 13 Is Already On 50% Of All iPhones, 33% iPads With iPadOS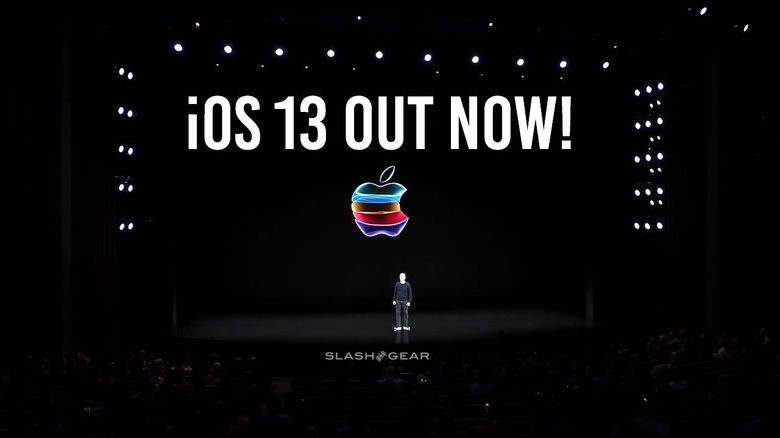 It was off to a rough start but, almost mirroring the phenomenon surrounding any Apple product, iOS 13 has still managed to garner mass appeal. At least that's according to Apple's chart, showing how many of its devices is already running its latest mobile platforms. Yes plural, because Apple is putting iPadOS on its own chart which presents a smaller but still impressive slice. Especially considering how tumultuous the past few weeks have been for iOS users.
iOS 13 is barely a month old so to see how many devices are already running it is a bit of a shock. Especially considering how problematic the release has been for some users, you'd think more would have stayed away from iOS 13 for a while. Based on Apple's figures taken from visits to the App Store, that's not the case.
iOS 13, from 13.0 to the latest 13.1.3, are reported to be running on 50% of all iPhones currently used in the wild. The number is even higher, 55% to be exact, when taking into account only iPhone models in the past four years, meaning only those compatible with iOS 13. That includes the iPhone 6s and everything that came after it, including the iPhone SE.
Apple is already presenting different charts for iPadOS, which is technically still iOS 13 just for iPads. Only 33% of all iPads and 41% of iPads from the past four years run it. That may not be surprising considering iPadOS came out later than iOS 13.
These numbers will naturally delight the iOS faithful and will (and should) shame Android users. More than a month later and even after giving some OEMs a head start, Android 10 is still only on a fraction of devices. Not surprising, then, that Google has stopped publishing distribution charts since May.