iOS 13.3 reveals details on Apple's upcoming Powerbeats4 earbuds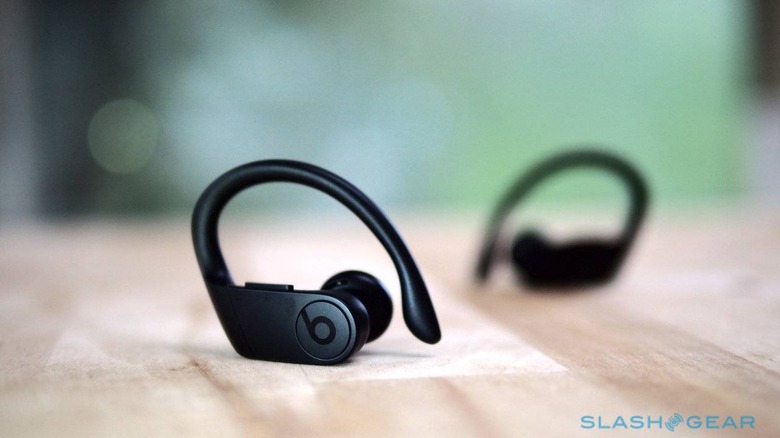 Apple is preparing to launch a new Powerbeats4 model of wireless earbuds, at least based on a discovery found in the recently released iOS 13.3. The Powerbeats 4 would be the next iteration in the line following the Powerbeats3 model, which Apple currently sells for $199.99 USD. Based on the iOS 13.3 discovery, the Powerbeats4 will probably feature Apple's H1 proprietary chip.
The existing Powerbeats3 is a pair of Bluetooth earbuds that feature earpieces connected by a cable. This model differs from the Powerbeats Pro model, which is features a truly wireless design (meaning the earpieces aren't tethered together). This current model boasts features like 12 hours of battery life and it features Apple's W1 chip.
The Powerbeats Pro model, however, features the company's H1 chip, which is also found in the second-generation AirPods and AirPods Pro. This proprietary chip supports a newer version of Bluetooth, as well as the 'Hey Siri' voice command, among other things.
According to 9to5Mac, the upcoming Powerbeats4 earbuds may also feature the H1 chip; this is assumed due to code that reveals the future earbuds model will support the 'Hey Siri' command. Assuming this proves true, customers can expect the other benefits that come with the H1, including longer battery life.
It's likely that the Powerbeats4 will retain the same tethered wireless design found on the current Powerbeats3 model. The addition of the H1 chip would set the model apart and likely make it a less expensive alternative to the truly wireless Powerbeats Pro model. Given the model's appearance in iOS 13.3, it's reasonable to assume that Apple will officially launch the Powerbeats4 soon.