iOS 12.2 Downtime to let users set limits per day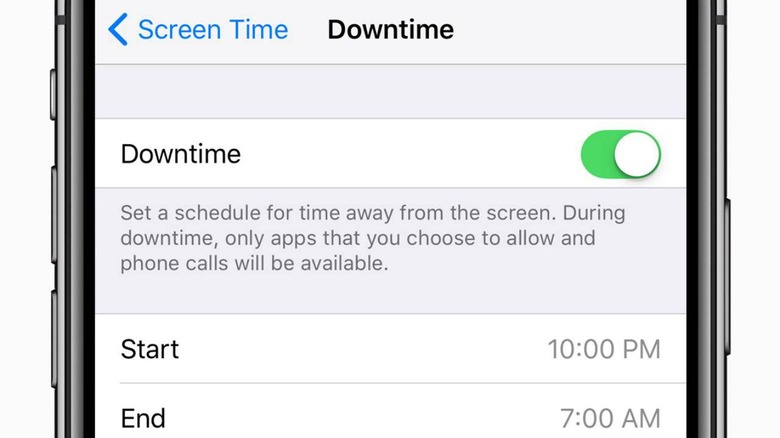 Smartphone companies have started taking the almost ironic yet beneficial stance of giving users the ability to limit their use of smartphones. These often involve setting time limits on how long you use an app or, more commonly, block off time when apps would be unavailable. For iOS users, the latter comes via Screen Time's Downtime settings and, as of iOS 12.2 beta, it will be giving users more fine-grained control over such limits on a per-day basis.
Screen Time Downtime is like a super-powered version of the common "Do Not Disturb" settings found on almost all mobile platforms. However, Do Not Disturb simply focuses on notifications, though you can control that on a per-app basis. In contrast, Downtime limits the apps that you can actually access during a given period.
One thing that Downtime lacked, however, was the ability to set hours on different days of the week. At the moment, you can only set the time range when Downtime will be in effect and it will be applied on all days of the week, treating weekdays and weekends equally.
As of iOS 12.2 beta, however, Apple is giving users the ability to decide on those hours on a day-to-day basis. Presumably, you'd be more forgiving on weekends and give yourself a few extra hours of screen time during the weekends. Or maybe even set the downtime earlier on certain days.
@9to5mac 12.2 allows you to custom screen time days pic.twitter.com/pJIEplP3Fj

— Sam Spencer (@Mr_SamSpencer) January 26, 2019
iOS 12.2 beta has just started rolling out to developers and, naturally, it's becoming a treasure trove of teasers and clues for upcoming features and even some devices. For example, the long-awaited AirPods 2 with "Hey Siri" integration could be just around the corner. There might even be a new iPod Touch in the making as well.