iOS 12.1 Brings Group FaceTime, Dual-SIM: Here's The Supported Devices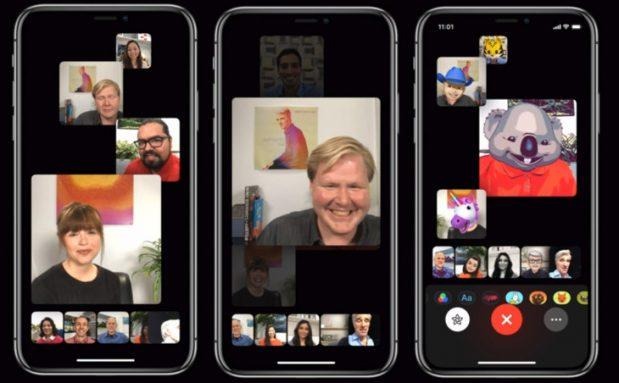 When Apple first unveiled iOS 12 earlier this year, one of the touted new features was Group FaceTime, which, as the name implies, allows users to take FaceTime calls beyond just one-on-one to include up to 32 people in a video chat. The feature was unfortunately delayed from the original launch of iOS 12, but we now know it will be included in the public version of iOS 12.1, which is expected to be released later this week to coincide with Apple's October 30th event.
Apple has updated its iPhone User Guide, available for free from Apple Books, and it now includes details on the new features for iOS 12.1. Chief among these is the introduction of Group FaceTime, however there are a few caveats. There's a good handful of older iPhones and iPads that, while they are able to run iOS 12, won't support video for Group FaceTime — instead they'll be limited to audio-only on these calls.
This includes the iPhone 5s, iPhone 6, and iPhone 6 Plus, as well as the iPad mini 2, iPad mini 3, and iPad Air. It's likely the aging processors in these model aren't up to snuff to handle Group FaceTime video calls, as it seems any device running the A8X chip or newer is supported.
Also of note is that iOS 12.1 is set to introduce dual-SIM support for this year's new iPhones — the iPhone XS, iPhone XS Max, and iPhone XR. Depending on carrier support, this will allow the devices to take advantage of a virtual eSIM, enabling two separate phone numbers to be used with apps like Messages and FaceTime.
The software update should also address issues with the front cameras on the iPhone XS, XS Max, and XR where the Smart HDR photo feature has been applying too much skin smoothing to people's faces.
SOURCE Apple