Apple giveth and Apple taketh away. Fortunately, Apple can also giveth back. iOS 12 brought a lot of new features but it also brought a few headaches for regular FaceTime users. No, this isn't about Group FaceTime, which finally launched with iOS 12.1. Follow that update, this minor iOS 12.1.1 update also fixes what has become a major annoyance in Apple's FaceTime revamp: switching between front and rear cameras with a single tap.
You never know what you're missing until it's gone, they say. That was the reality that FaceTime users, well, faced, when iOS 12 redesigned the app to make room for the delayed Group chat feature. The app introduced a menu tray which, in turn, hid the toggle to switch between the iPhone's two cameras. It probably wouldn't have been that bad if the said menu didn't cover up the screen at the same time.
Fortunately, Apple has listened to the painful cries of FaceTime users. It has returned the camera icon back to the main screen so that users could use just one tap to flip. Apple is also throwing them a bone by adding Live Photo capture, at least for one-to-one FaceTime calls only.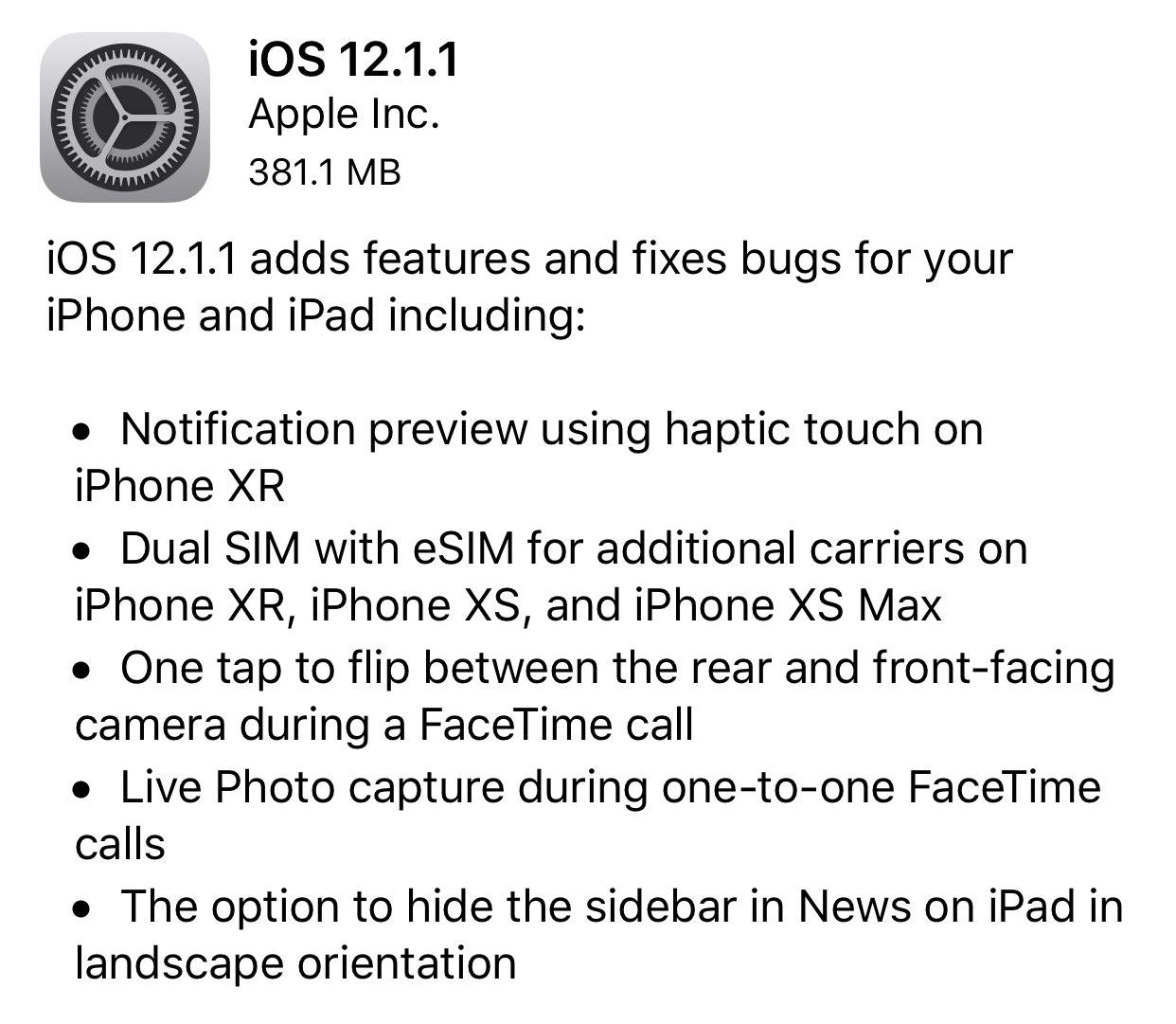 There is one other change in iOS 12.1.1 that makes it a bigger update than it may have seemed to be. At least for those in certain countries. The list of carriers supporting its new dual SIM eSIM feature for the iPhone XS, iPhone XS Max, and iPhone XR has been updated and AT&T is the first carrier in the US to support it.
iOS 12.1.1 also brings a couple of new features and bug fixes across the board. Those include the notification preview on the iPhone XR via haptic touch as well as a more tablet-friendly News app on iPads. Even the HomePod is getting some important updates, like support in China and Hong Kong, one of Apple's biggest target markets of late.