iOS 11.3 Health Records makes iPhone your treatment hub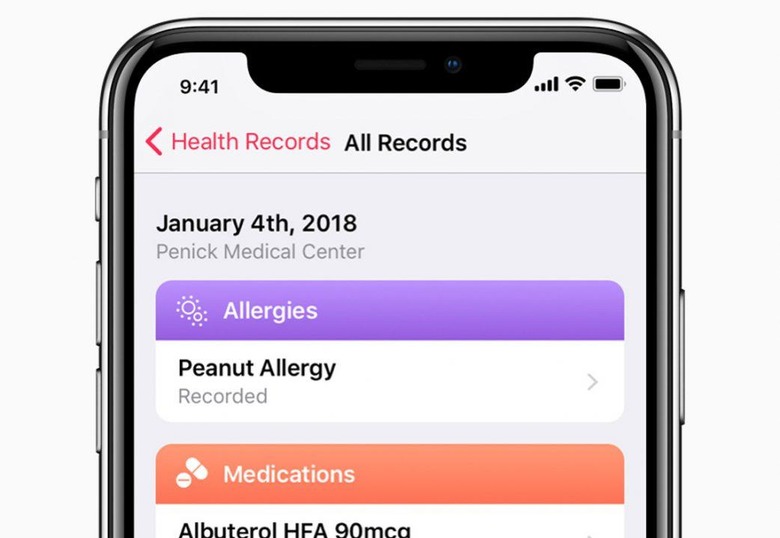 Apple's push to make the iPhone the hub for your medical treatment continues, with iOS 11.3 adding Health Records for tracking tests, appointments, and more. A new addition to the iOS Health app, Health Records will pull in data from select healthcare services providers to be funneled straight into one place, rather than spread across multiple systems and devices.
It's built on top of FHIR, or Fast Healthcare Interoperability Resources, one of the standards for transferring medical records. That was itself proposed as a way to streamline the handling of medical data, which in many cases was either silo'd on different systems, or even in paper format. Even if digital versions were available, and the patient had access, they'd usually need to sign into multiple different databases to access it.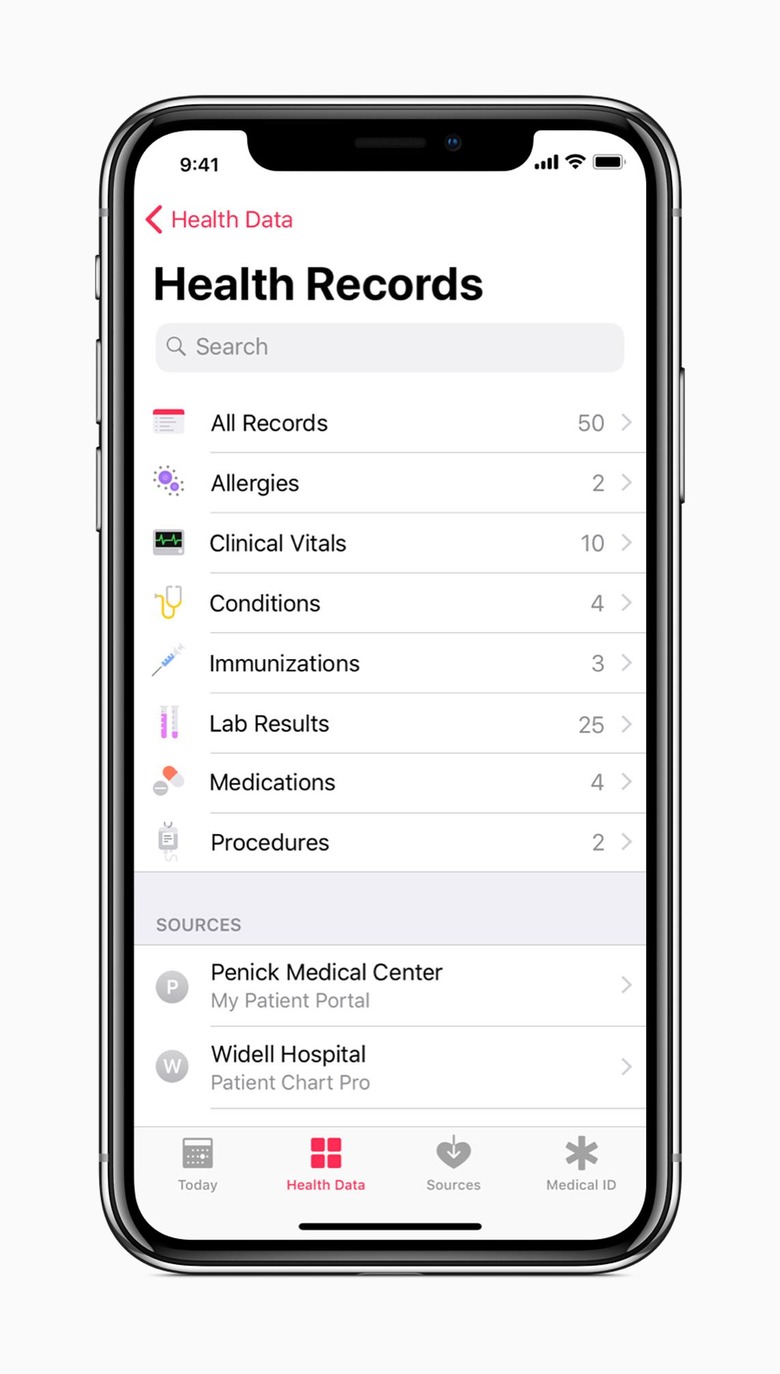 Health Records promises to bypass all of that. A single view will include everything from allergies, conditions, and immunizations, through to lab results, current and past medications, procedures, and vitals. In short, a snapshot of your current health status and any ongoing treatment you might be undertaking. Everything will be encrypted on the device, requiring a passcode to unlock, and there'll be notifications pinged out whenever the data is updated.
Of course, Apple can't do this all on its own. For the Health Records system to work it needs the support of healthcare providers first, and that's just what's being announced today. Twelve different medical institutions are being supported during the iOS 11.3 beta phase, though the company says more are due to come online in the coming months.
Johns Hopkins Medicine – Baltimore, Maryland

Cedars-Sinai – Los Angeles, California

Penn Medicine – Philadelphia, Pennsylvania

Geisinger Health System – Danville, Pennsylvania

UC San Diego Health – San Diego, California

UNC Health Care – Chapel Hill, North Carolina

Rush University Medical Center – Chicago, Illinois

Dignity Health – Arizona, California and Nevada

Ochsner Health System – Jefferson Parish, Louisiana

MedStar Health – Washington, D.C., Maryland and Virginia

OhioHealth – Columbus, Ohio

Cerner Healthe Clinic – Kansas City, Missouri
For those providers, there's more benefit than just being associated with something Apple is doing. "Streamlining information sharing between patients and their caregivers can go a long way towards making the patient experience a positive one," Stephanie Reel, Chief Information Officer at Johns Hopkins Medicine, said of the launch. A patient who better understands their situation and what's happening to them is more likely to engage with their provider and stick to medication schedules, for example.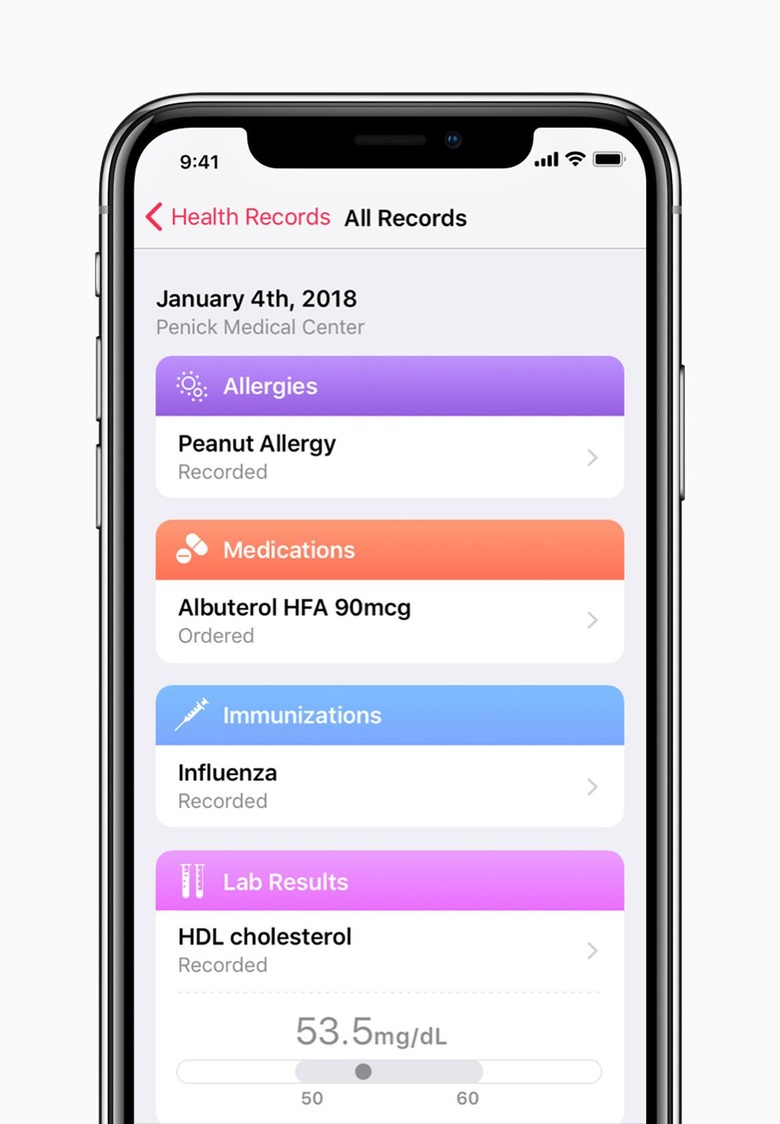 Within Health Records, the medical data will be organized into a timeline view. That will show chronologically what tests you've had, immunizations and treatments, and any allergies diagnosed, among other things. They'll be color-coded for easier recognition, and tapping them will open up more comprehensive details. Since multiple providers are pledging support, even if you get treatment in different places it should – assuming they're all Health Records compliant – show up in the same single timeline.
Health Records is available from today in the iOS 11.3 developer beta. A public iOS 11.3 beta will follow in due course – though Apple is yet to say exactly when – and then the full release is expected to take place in spring 2018.