iOS 11.0.2 is now out to give your ears a break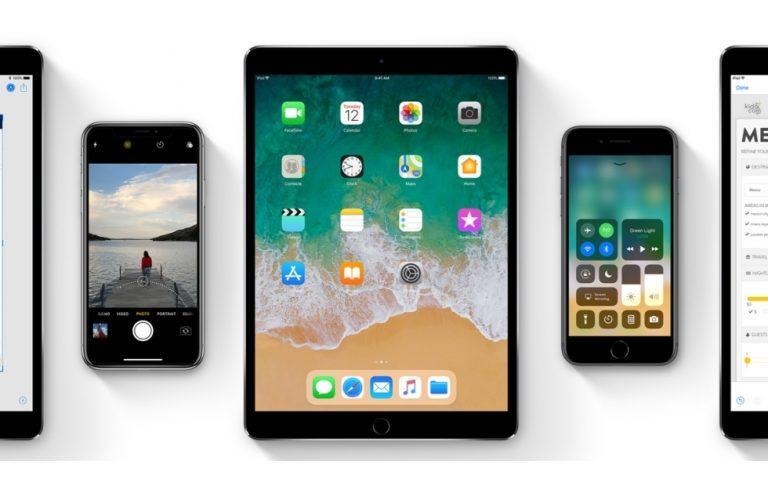 No software is without bugs and Apple is no longer the exception. It has become common, similar to other major software releases, to advise users to hold off for a week or two before updating to the latest iOS version. Of course, that didn't stop eager beavers, some of whom may have paid the price in the form of some annoying crackling sound coming from the phone ear speakers. Never fear, because the software fix is finally here. And, yes, this is the one time you might want to immediately download and install that update.
There have been a few teething pains when iOS 11 was rolled out, but thankfully nothing as severe as some iOS updates in history. And no, we're not referring to the completely new way of interacting with windows and files. First, there was the problem with email accounts on Microsoft Exchange, which was supposedly addressed in last week's iOS 11.0.1 update.
Then there was the crackling noise. Some users reported experiencing some cracklingo or static audio coming from the iPhone 8 or 8 Plus earpiece when making voice calls. The problem isn't wide spread, which lead some owners to worry about possible hardware problems and the inconvenient process of having their devices replaced.
Apple, however, said it was a simple software problem and that it affected only a small number of users. It also promised a fix would be coming soon, and, by "soon", it apparently meant "in a week". Unlike last week's update, Apple gives a bit more meat to the changelog for iOS 11.0.2.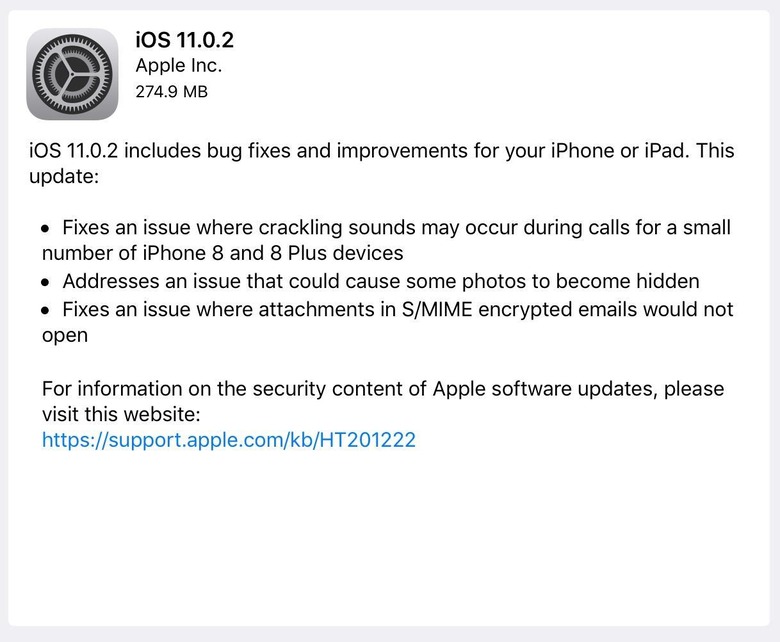 That changelog also mentions fixing a strange bug that caused some photos to be hidden. If you were bitten by that bug, or by the other bug where attachments in encrypted emails would not open, then now might be a good time to update.